New EU study looks at gap between rich and poor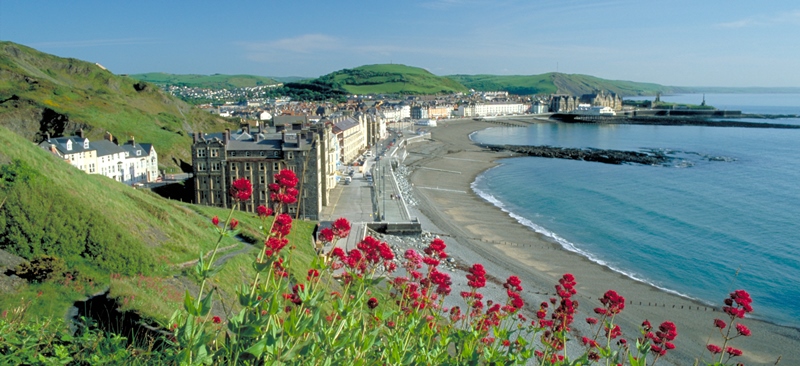 Aberystwyth University is leading the IMAJINE project (Integrative Mechanisms for Addressing Spatial Justice and Territorial Inequalities in Europe), one of the largest social sciences projects to be financed as part of the EU's Horizon 2020 programme
The gap between rich and poor areas in Europe will be examined in a pioneering new research project led by Aberystwyth University.
Researchers at the University's Institute of Geography, History, Politics and Psychology have been awarded a grant of almost €5m by the European Union to look at regional inequalities.
The IMAJINE project (Integrative Mechanisms for Addressing Spatial Justice and Territorial Inequalities in Europe) is one of the largest social sciences projects to be financed as part of the EU's Horizon 2020 programme and it launches in Brussels on Wednesday 18 January 2017.
The five-year project aims to come up with new policy approaches for tackling inequality and promoting a fairer distribution of resources across the EU.
Led by Professor Michael Woods and his team at Aberystwyth University, the project brings together 15 partners from across Europe and takes a uniquely inter-disciplinary approach to studying regional inequalities.
It will combine the expertise of economists, geographers, planners, political scientists and sociologists working both on European-level analysis and detailed case studies in 11 countries, including Wales.
Elements of the IMAJINE study include:
analysis of socio-economic statistics on inequalities;
an online survey to explore public perceptions of regional inequalities and cohesion policies;
investigations into the connections between regional inequalities and migration, and regional inequalities and movements for political autonomy;
research on how governments use the distribution of public services and resources to address inequalities;
'participatory scenario building' exercises with stakeholders to explore potential policy options for tackling inequality.
IMAJINE Co-ordinator Professor Michael Woods said: "Recent events have shown that many people feel that the regions in which they live are not getting a fair deal. Territorial cohesion is a key principle for the European Union, yet since 2008 inequalities between different regions in Europe have increased and there is a growing consensus that we need to re-examine policies for social cohesion and regional development. By taking a broad, multi-disciplinary approach, we hope in IMAJINE to encourage fresh thinking and new ideas.
"We want to explore, for example, whether public perceptions of inequalities match up with the statistical analysis, whether there are connections between regional inequalities and migration flows, and whether more political autonomy for regions could present an alternative way to address perceived injustices.
"Asking these questions will allow us to work with stakeholders from governments, NGOs and communities to develop policies that imagine a more spatially just future for Europe."
The team of researchers from Aberystwyth University involved in IMAJINE includes Professor Woods, Professor Rhys Jones and Dr Rhys Dafydd Jones (Department of Geography and Earth Sciences), Dr Anwen Elias, Dr Catrin Edwards, Dr Huw Lewis and Dr Elin Royles (Department of International Politics), Dr Maria Plotnikova (Aberystwyth Business School) and Dr Sarah Riley (Psychology).