Aberystwyth academic appointed UK UNESCO Vice-Chair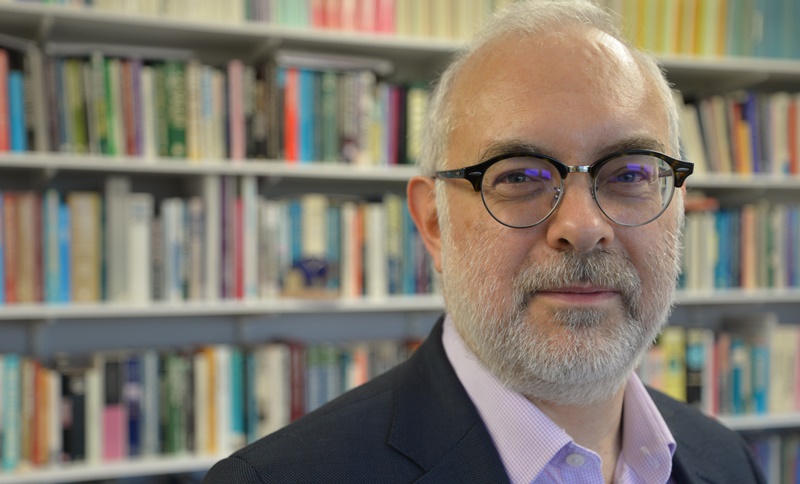 Professor Colin McInnes
Professor Colin McInnes, a leading expert on global health and international relations at Aberystwyth University has been appointed Vice-Chair of the United Kingdom National Commission (UKNC) for UNESCO.
The appointment was announced by the Secretary of State for International Development, Rt Hon Priti Patel MP, on 12 December 2016.
Professor McInnes said: "It is a great honour and privilege to be appointed to this position. UNESCO does not simply set global standards across education, the sciences, culture and communication, promoting excellence and working to preserve what is best; its key mission is to promote peace in the minds of people everywhere.
"The National Commission works with the UK and devolved governments, and with UNESCO headquarters to promote these values locally and globally - from the Dyfi Biosphere and the collections in the National Library of Wales which form part of the Memory of the World programme, to global initiatives on education for sustainable development and managing social transformations."
Professor McInnes has served as a Non-Executive Director of the UKNC with special responsibility for the social and human sciences since 2014.
He led the UKNC policy advice summary to UK government: An evaluation of the World Social Science Report: Challenges and potential.
He currently holds the UNESCO Chair in HIV/AIDS, Health Security and Education in Africa at Aberystwyth University's Department of International Politics, where he is also Director of the Centre for Health and International Relations.
Professor McInnes' appointment as Vice-Chair is accompanied by the announcement of Dr Beth Taylor as Chair of the UKNC.
Dr Taylor has served as a Non-Executive Director of the UKNC, with a focus on Natural Science, since 2011.
UNESCO is the United Nations' body responsible for standard setting and promotion of Education, Science, Culture and Communications.
The UKNC is the focal point in the UK for UNESCO-related policies and activities. Its publication on the Wider Value of UNESCO to the UK has received international recognition. 
The Commission is an independent civil society organisation which supports UNESCO's work in the building of peace, the eradication of poverty, sustainable development and intercultural dialogue through education, the sciences, culture, and communication.
Professor McInnes and Dr Beth Taylor take up their new appointments with immediate effect.