Political leadership in an unpredictable world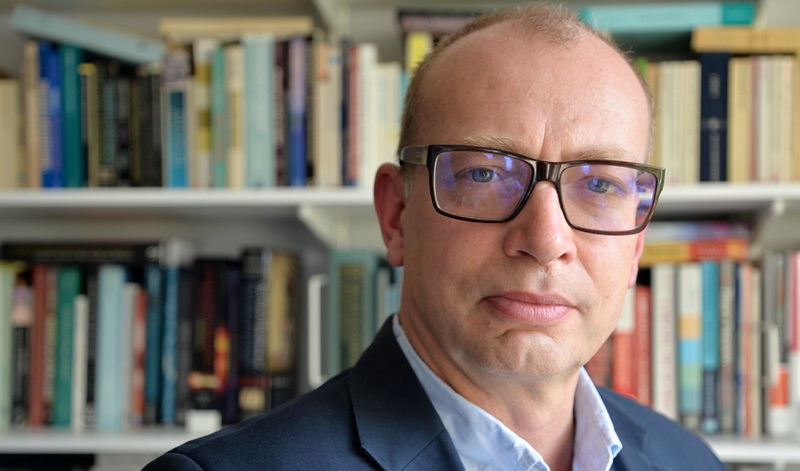 Professor Richard Beardsworth
Please note that this lecture has been postponed until further notice.
A leading Aberystwyth University academic and head of the Department of International Politics is to deliver his inaugural lecture on the highly topical subject of political leadership and responsibility in an increasingly unpredictable and uncertain world.
The lecture, by Professor Richard Beardsworth, takes place at the Main Hall at the Department of International Politics at 6pm on Tuesday 14 February.
With the rise of populist political movements witnessed in much of the western hemisphere and subsequent challenges to the established political order, Professor Beardsworth will take as his subject 'The Political Moment: Political Responsibility and Leadership in a Globalized, Fractured Age'.
Professor Beardsworth is the EH Carr Professor of International Politics and is internationally recognised for his work in philosophy, political ethics and international relations. He also serves as the University's Director of Ethics.
Milja Kurki, Director of Research at the Department of International Politics said: "This is an unmissable opportunity to hear a globally leading thinker make a keynote statement about how we might negotiate current global political challenges in new and more effective ways. At a time of great uncertainty, this is the opportunity for experts on international politics to step up and provide an alternative vision and new trajectories for the international order. This is precisely what Professor Beardsworth will set out to do in this lecture."
Prior to joining Aberystwyth University, Professor Beardsworth taught for a number of years at the American University of Paris and at Florida International University.
There is an open invitation for everyone to attend the lecture and admission is free. A drinks reception will follow the lecture.
Professor Richard Beardsworth
Richard Beardsworth is EH Carr Professor of International Politics in the department of International Politics at Aberystwyth University. He published extensively in French and German political philosophy and the philosophy of technology in the 1990s (Derrida and the Political, Nietzsche, Technics and Time (tr.)) before moving to the discipline of International Relations in 2005. He then worked on the relations and tensions between ethics and world politics (Cosmopolitanism and International Relations Theory, 2011). His recent interests lie in tying normative theory and political vision to empirical global challenges and in articulating the global with sub-global political formation in an age of renewed sovereigntism.