Aberystwyth and the Welsh music scene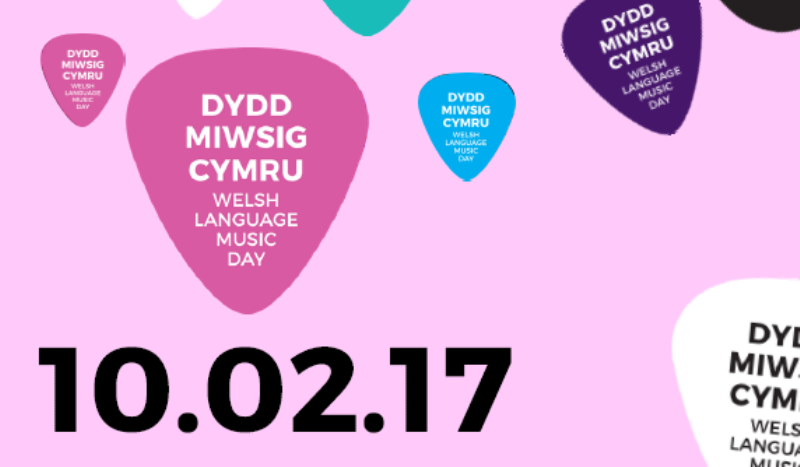 Welsh Language Music Day
Aberystwyth University's Welsh Students' Union UMCA is on a mission to collect the tales of Welsh language bands with strong links to the college.
The aim is to create a lasting record of different groups who honed their musical skills during their time as Aber students and made a contribution to the wider Welsh music scene.
Some of the musicians who've been talking about their experiences are looking back at a career spanning several decades – among them, Linda Griffiths (Plethyn, 1976) and Dr Rhodri Llwyd Morgan (Cerrig Melys, 1989).
Others such as Gruff Lynch (Yr Ods, 2007), Lewis White (Yr Eira, 2013) and Iolo Jones (Ysgol Sul, 2015) have more recent memories to share.
UMCA President and Welsh Affairs officer for Aberystwyth University's Students Union, Rhun Dafydd, is behind the project: "The aim is to show Aberystwyth's huge contribution to the Welsh music scene and the way in which UMCA has been able to offer a platform to a range of early career bands."
"The town itself has been influential because of the number of venues available for gigs, such as Y Llew Du Bach and the Cŵps. Pantycelyn has also been a significant influence in terms of promoting live music. The building has a unique atmosphere, with regular jamming sessions in the Lolfa and continous music in the background. Up and coming bands like Caset, Patrobas and Mosco are continuing this custom in the period leading up to the reopening Pantycelyn."
The sound of live music will be heard once again in Pantycelyn on Friday 17 February when an accoustic gig will be held to celebrate Geraint Jarman's lifelong contribution to Welsh music.
Later that evening, UMCA has organised another gig in the Llew Du where three young bands will be playing – Los Blancos, Mosco and Dau Cefn.
The two Friday night gigs are part of a weekend of live Welsh music at Aberystwyth, with Gwobrau'r Selar holding their annual awards night in the Students' Union on Saturday 18 February.
Now Pro Vice-Chancellor at Aberystwyth University, Dr Rhodri Llwyd Morgan has been talking about his time as lead singer of Cerrig Melys in the late 1980s.
"Our time in Aber was a huge influence," he recalls. "Even though the band was originally formed in school, two of my fellow students joined and our college days were a busy and exciting time for us.
"Welsh gigs and even disco nights were held regularly in a variety of locations - upstairs in the Cŵps, the Angel, the Hospital Club, or the Students' Union - and you'd be amazed at the range of Welsh records on the jukebox in the Llew Du, not to mention the famous Cŵps posters.
"All this did not of course happen by chance but came about as a result of UMCA's efforts and the exuberant enthusiasm of Aberystwyth University's Welsh students. In due course, I came to appreciate that the live music scene was also a highly important link between town and gown. The Welsh gigs were a really effective way of bringing everyone together and promoting an inclusive Welsh identity particularly among young people, whether they were Welsh or non-Welsh speakers."
You can read more about Cerrig Melys and other bands with close links to Aberystwyth University on UMCA's website.
Aberystwyth University is also supporting an event organised by Cered language initiative to celebrate Dydd Miwsig Cymru at the Old Black Lion in Bridge Street, Aberystwyth, on Friday 10 February 2017.
The event will feature local band Y Fflamau Gwyllt at 6.30pm, a panel discussion with Ceredigion's music festival organisers chaired by Richard Rees at 7.15pm, a big Welsh music quiz at 8.30pm and live music from RocCana at 9.45pm.
Bands and artists with close links to UMCA and Aberystwyth University include:
Casset
Catrin Herbet
Cerrig Melys
Chwarter i Un
Doctor
Eira
Geraint Lovegreen
Hufen Ia Poeth
Mosco
Mynediad am Ddim
Neil Rosser
Plethyn
Trwynau Coch
Tymbal
Vanta
Y Blew
Yr Ods
Ysbryd Chouchen
Ysgol Sul
If you want to add to the list, share your music memories or photos of gigs in Aber, just send an email to UMCA.