Kurdish writer to translate Mabinogi
06 March 2017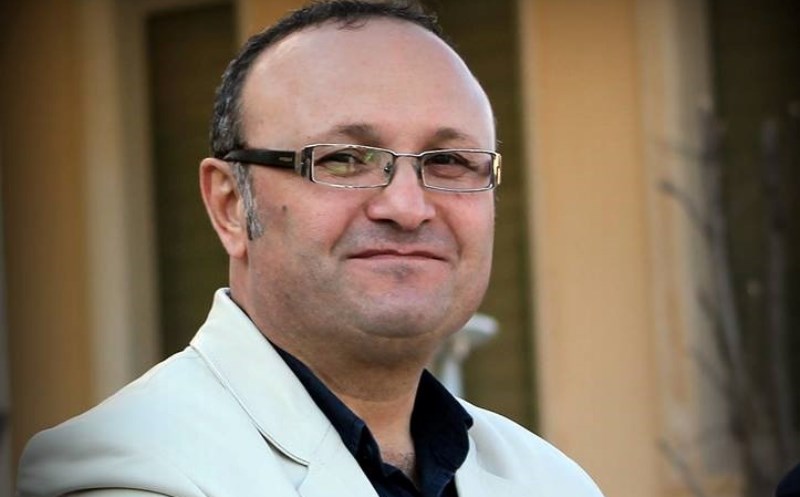 Salih Agir Qoserî
A Kurdish poet and translator is at Aberystwyth University this week (6-10 March 2017) where he is translating some of the tales of the Mabinogi into Kurmanji, the Kurdish language used in Turkey.
Salih Agir Qoserî is working with Caroline Stockford, an Aberystwyth-based translator of Turkish poetry and literature who will in turn be working on English-language texts of Kurdish folk tales.
Funded by the Arts Council of Wales and the Creative Europe Programme of the European Union, the residency is organised by Wales PEN Cymru and Literature Across Frontiers (LAF) - European Platform for Literary Exchange and Translation based in the Mercator Institute at Aberystwyth University and leader of the Literary Europe Live initiative.
During his residency, Salih Agir Qoserî will visit Ysgol Gyfun Penweddig school in Aberystwyth and Bishop Vaughan school in Morriston, Swansea.
The Director of Literature Across Frontiers, Alexandra Büchler, said: "One of our primary aims is to make minority language writing more visible so we are very pleased to have been able to arrange this visit to Wales and to celebrate the richness of the Kurdish literary scene in Turkey".
"Salih Agir Qoserî lives in the Anatolian city of Mardin, having spent fifteen years in Sweden. He has translated a number of Swedish, English and Turkish books into Kurdish, including George Orwell's 1984. Now he turns his attention to the fabulous stories of the Mabinogi and by translating them into Kurdish, he will be doing what LAF does best – making literature travel."
The Director of Wales PEN Cymru, Sally Baker, said: "Support for translation and linguistic rights are core activities for Wales PEN Cymru. We are therefore delighted to be working alongside LAF and Aberystwyth University to welcome the Kurdish translator, Salih Agir Qoserî, to Wales, and to have the opportunity to demonstrate our continuing solidarity with all Kurdish and Turkish writers. His visits to schools and public events will highlight the plight of Kurdish language and culture and we are proud to be able to facilitate translation of the Mabinogi into Kurdish and Kurdish folk tales into Welsh."
At the end of the residency, Salih Agir Qoserî and Caroline Stockford will have the opportunity to attend the London Book Fair - the leading event for the international publishing industry where Literature Across Frontiers co-organises the highly successful Literary Translation Centre and its three-day programme of seminars.
Contacts
Esther Prytherch
Communications and Public Affairs
Aberystwyth University
01970 622365 | 07968 593078 | ejp14@aber.ac.uk