Agriculture at Aberystwyth University joins Geography in world top 100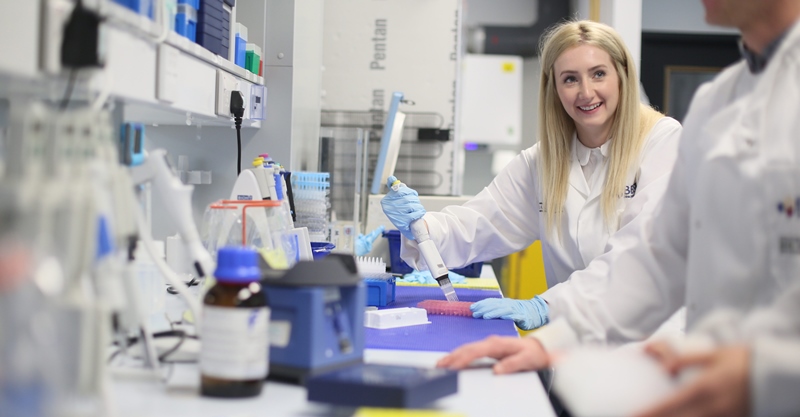 Aberystwyth is one of the top 100 universities in the world for the study of Agriculture and Geography according to the latest QS World University Rankings by Subject which are published today, Wednesday 8 March 2017.
Agriculture at Aberystwyth, listed under Agriculture and Forestry, is ranked in the 51-100 bracket, out of 829 scored institutions world-wide.
Agriculture's rise in the table follows the success of Geography which climbed into the top 100 for the first time in 2016 and retains its status in the 2017 rankings by subject.
In all, four subject areas at Aberystwyth are described as being amongst the "World Elite" by the QS World University Rankings.
Politics and International Studies retains its ranking in the top 150 out of 576 world-wide and Environmental Science features in the top 300 out of 1100 world-wide.
In a further development, Aberystwyth University also features in the top 40% world-wide for Arts and Humanities (362 out of 959) and Social Sciences and Management (451-500 out of 1232).
Now in its sixth edition, the 2017 QS World University Rankings by Subject evaluated a total of 4,4386 universities and ranked 1117 institutions across the globe.
Over 127 million citations attributions were analysed and the provision of 18,900 programs were verified.
Universities are rated on the following areas:
Academic Reputation - academics worldwide are asked where they believe the best work is taking place
Employer Reputation - graduate employers who are asked which institutions produce the best graduates
Student-to-faculty ratio - which identifies universities best equipped to provide small class sizes and a good level of individual supervision
Citations per Faculty - which measures the university's research impact
International faculty ratio & international student ratio - which reflects how successful a university has been in attracting students and academics from other nations.
Professor John Grattan, Acting Vice-Chancellor said: "This is excellent news and reflects the high esteem in which academic work at Aberystwyth University is held by academics around the world. The results of the most recent Research Excellence Framework review published in December 2014 placed Aberystwyth firmly within the top 50 in the UK for research impact, and students who study here benefit from being taught by academic staff whose work is of an internationally recognised standard. This also underlines once more Aberystwyth is an exceptional place to learn and live."
Professor Mike Gooding, Director of the Institute of Biological, Environmental and Rural Sciences said: "We are delighted to see Agriculture at Aberystwyth climb into the top 100 in the world. Aberystwyth is recognised around the world for its pioneering work in the biological sciences over many generations and the latest QS World University Rankings by Subject underlines that this is as true today as it has always been."
Aberystwyth University made significant progress in its league table performance during 2016.
The National Student Survey published in August 2016 saw Aberystwyth achieve its best ever performance.
Aberystwyth was rated best in Wales and the fourth best broad-based university and one of the top ten of all higher education institutions in the UK for overall student satisfaction.
Aberystwyth was also one of the biggest climbers in the 2017 Times and Sunday Times Good University Guide, and was ranked top for teaching excellence and the best student experience in Wales.
Across the UK Aberystwyth was ranked 10th for teaching excellence and 19th for student experience, in what the Times and Sunday Times Good University Guide described as a "remarkable transformation from 2015".
Further information about QS World Rankings by Subject is available online.