First National Poet of Wales to give Masterclass on writing and mental health
10 March 2017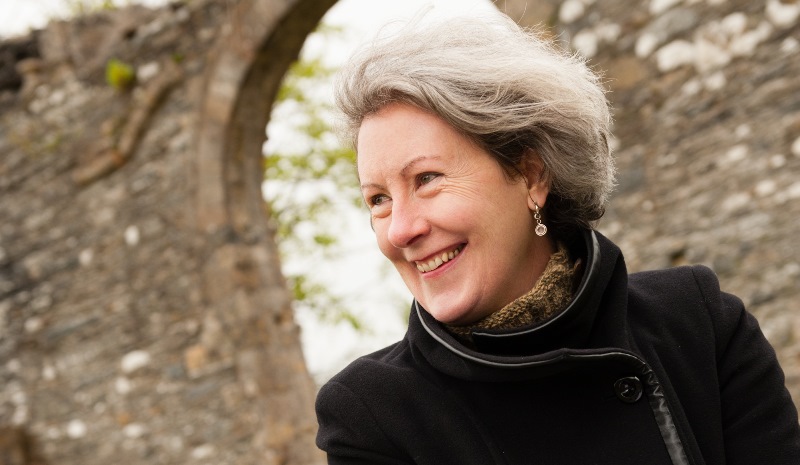 Gwyneth Lewis was appointed Wales' first National Poet for 2005-06, and was responsible for composing the six-foot-high words on the front of the Wales Millennium Centre. Image: Keith Morris
The inaugural National Poet of Wales Gwyneth Lewis will give a masterclass on writing and mental health at Aberystwyth University on Thursday 16 March.
The session, which is open to members of the public, has been organised at the request of students at the University's Department of English and Creative Writing and takes place in the Old College starting at 6.30pm.
Gwyneth Lewis was appointed Wales' first National Poet for 2005-06, and was responsible for composing the six-foot-high words on the front of the Wales Millennium Centre.
Currently 2016 Robert Frost Professor of Literature at the Breadloaf School of English, she has published six books of poetry in Welsh and English.
Her first collection in English Parables & Faxes won the Aldeburgh Poetry Festival Prize and was shortlisted for the Forward, as was her second, Chaotic Angels.
Sunbathing in the Rain: A Cheerful Book on Depression (Harper Perennial 2002), her first non-fiction book, was shortlisted for the Mind Book of the Year and has been translated into Dutch, Czech and Spanish. Her Radio 4 adaptation won a Mental Health in the Media award.
Her second book of non-fiction, Two in a Boat: A Marital Voyage (Fourth Estate, 2005) is published in the UK and US.
Gwyneth is a member of Academi and a Fellow of the Royal Society of Literature, an Honorary Fellow of Cardiff University and has been a Fellow at Harvard in the US.
Dr Louise Marshall, Head of the Department of English and Creative Writing at Aberystwyth University said: "We are delighted that Gwyneth has been able to make time in her busy schedule to join us in Aberystwyth and deliver a masterclass on writing and mental health.
"Gwyneth's extensive contributions to culture and well-being in Wales and beyond speak for themselves – she is, after all, the author of (probably) the biggest poem in the world.
"Our students are passionate about a range of issues surrounding mental health – over the past few years the English and Creative Writing Society have organised a plethora of charity events to raise funds for MIND Aberystwyth. It seems only fitting that their hard work is recognised and celebrated and we very much look forward to welcoming students, staff and the public to what will undoubtedly be a thought-provoking and inspirational event."
Contacts
Dr Gavin Goodwin
Teaching Fellow in English Literature & Creative Writing
Aberystwyth University
01970 622193 / gjg@aber.ac.uk
Arthur Dafis
Communications and Public Affairs
Aberystwyth University
01970 621763 / 07841 979452 / aid@aber.ac.uk