Academy award winner at Aberystwyth University
13 March 2017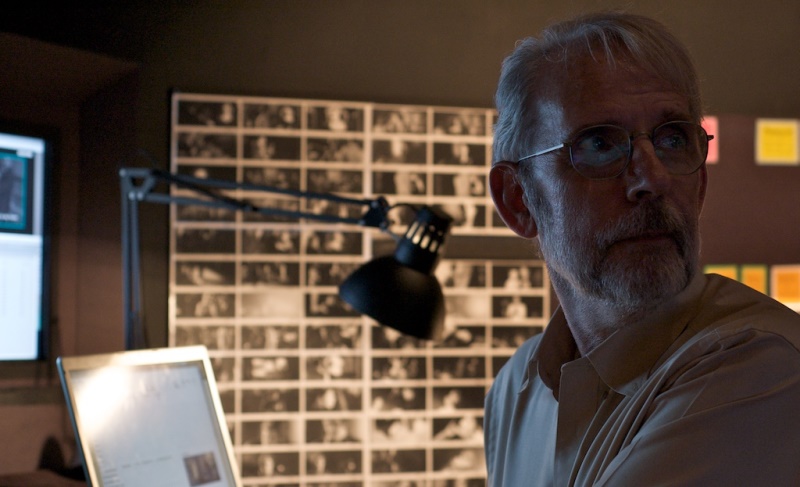 Walter Murch
Triple Oscar-winning film editor and sound designer Walter Murch will be hosting a special screening of Apocalypse Now at Aberystwyth Arts Centre on Thursday 23 March 2017.
The screening will be followed by a Q&A with Walter Murch whose film credits also include The Talented Mr Ripley 1999), The English Patient (1996), Ghost (1990), American Graffiti (1973) and The Godfather trilogy.
Open to the public, the event on 23 March is part of a wider visit organised by the Department of Theatre, Film & Television Studies (TFTS) at Aberystwyth University.
On Friday 24 March, Walter Murch will hold a masterclass for undergraduate and postgraduate students studying film and television.
He has worked closely with some of America's great directors including Francis Ford Coppola and George Lucas, and is the author of the seminal In the Blink of an Eye often considered the essential text on film editing.
The visit by one of America's leading editors has been organised by Huw Penallt Jones who joined the University in 2016 and who has a distinguished career in the industry.
Huw's list of producer credits includes Interlude in Prague (2016), Damascus Cover (2015), The Man Who Knew Infinity (2014, Co-Producer) Patagonia (2010), The Edge of Love (2008) and Cold Mountain (2003, Executive Producer) which is when he first met Walter Murch.
"Walter Murch is widely acknowledged as one of the masters in his field. He introduced the concept of "sound designer" while working on Apocalypse Now and has made a huge contribution to the way sound is used in film. He is undoubtedly one of the most respected film editors and sound designers working in cinema today," said Huw.
"Walter has been editing sound in Hollywood since 1969 when he worked on Francis Ford Coppola's film The Rain People. He won his first Academy Award nomination for The Conversation (1974) then went on to win his first Oscar for Apocalypse Now (1979) before picking up a double Oscar for Best Sound and Best Film Editing for his work on The English Patient (1996). He remains the only person ever to have won Oscars for both film editing and sound design."
Huw is working with TFTS on a new undergraduate degree scheme in Practical Film Production, which will start in September 2017 subject to validation.
Anwen Jones, Head of the Department of Theatre, Film and Television Studies at Aberystwyth, said: "We are delighted that Walter Murch is coming to Aberystwyth to share his vast experience with our students and the wider community. He is recognised as a pioneer in the art of editing as well as someone who brings both passion and intellectual rigour to his work.
"As a Department, we place an emphasis on working closely with industry to ensure our students are equipped with the skills which employers are looking for. Structured work placements are a feature of several of our schemes and like Huw, many members of staff have worked in the film and television profession before joining the Department."
Tickets to see the special screening of Apocalypse Now with Walter Murch are available from the Aberystwyth Arts Centre and are priced at £6.50 for members of the public (concessions at £6 / £5.50) but are free for University students and staff.
In the 2016 National Student Survey, the Department of Theatre, Film and Television Studies was ranked in the top 10 in the UK for student satisfaction in the subject area of Cinematics with an overall satisfaction rating for the Department of 92%.


AU10317
Contacts
Esther Prytherch, Communications and Public Affairs, Aberystwyth University
01970 622365 / 07968 593078 / ejp14@aber.ac.uk