The Apprentice winner to present £10,000 prize to student entrepreneur
24 March 2017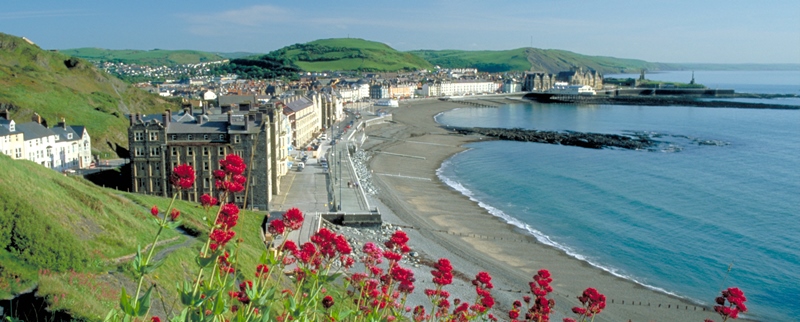 The latest winner of The Apprentice will be in Aberystwyth on Monday 27 March 2017 for the final of the University's enterprise competition for students.
Alana Spencer will present the prize of £10,000 to the winning idea in the 2017 InvEnterPrize.
Twenty enterprising students or student teams submitted ideas to this year's competition.
Entries were reviewed by six University business alumni and scored against criteria including the quality of the product/service idea and its commercial potential.
A shortlist of six strong entries emerged and the finalists will now pitch their business idea to the panel of University business alumni, in true Dragons' Den style.
Each shortlisted entrant will have half an hour to convince the judges of the feasibility of their idea and answer any questions they may have.
At the end of the afternoon on Monday 27 March, the judges will announce the winner/s of InvEnterPrize 2017, who will be presented with their prize Alana Spencer.
Alana set up her own chocolate business at the age of 17 before moving on to baking cakes.
She won the 2016 series of The Apprentice, receiving a quarter of a million pound investment from Lord Sugar for her cake company Ridiculously Rich by Alana.
Alana said: "It's great to be coming back to Aberystwyth to present the winner of the University's InvEnterPrize competition. It's always good to meet entrepreneurs like these finalists. I started my business when I was a pupil at Ysgol Aberaeron, after my mum bought me a book on how to teach yourself to make chocolates. I taught myself a few recipes and made them for my family and friends and it just snowballed from there. I would encourage any entrepreneur to have a goal and have a plan. It's really important to have an idea of where you want to go, then work back from that point and learn what you need to do to achieve it."
InvEnterPrize offers up to £10,000 to the winning individual or team, which can be used to invest in equipment, facilities or professional services to turn their invention or business start-up idea into a reality.
Aberystwyth University Careers Consultant, Tony Orme said: "Students have access to some of our most influential business alumni; to pick their brains and find out the secret to success. The money is a wonderful assistance to start-up costs but it is the advice and support that will be most valuable. We are lucky to have graduates who want to give back and be involved with the students and their generosity, in time and funds is inspirational."
In addition to the winner's prize money, all six shortlisted finalists will receive expert advice from the panel of successful entrepreneurial alumni.
Director of Development & Alumni Relations at Aberystwyth University, Louise Jagger said; "The InvEnterPrize can mean so much to someone with a great idea in need of financial support and guidance to get it off the ground. We are very grateful to the alumni who continue to give so generously towards the Aber Fund which funds the prize money, and to the alumni and supporters for giving time to be on the judging panel."
Aberystwyth University aims to provide all its students with the help they need for future careers through AberCareers. As part of this support, practical help and advice is offered for innovation enterprise and start-up.
Contacts
Tony Orme
AberCareers
Aberystwyth University
01970 622374 / awo@aber.ac.uk
Alice Earp
Communications and Public Affairs
Aberystwyth University
01970 622578 | ale@aber.ac.uk