Footprints of Memory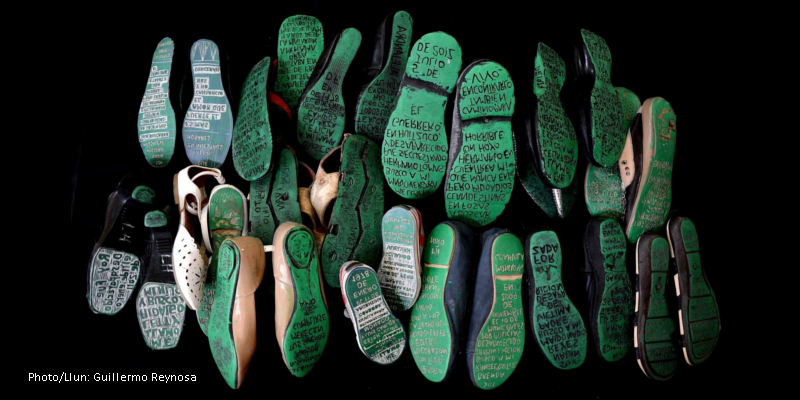 Engraved shoes - Credit Guillermo Reynosa
An International Politics doctoral researcher from Aberystwyth University has played a key role in organising an international touring exhibition that aims to raise awareness of Mexico's disappeared.
Danielle House is part of a collective which has organised the exhibition 'Footprints of Memory: Searching for Mexico's Disappeared', which will be on display in the Art House – Ty Celf, 1 Laura Place, Aberystwyth, from 3-8 April 2017.
It will then go on tour to Paris, Nice, Rome, Florence, Turin, Barcelona and Berlin.
The project 'Footprints of Memory', begun by Mexican artist Alfredo Lopez Casanova, tells the story of people who have gone missing in Mexico since 1969, 30,942 people since 2006, and the desperate search by their family members to find them.
The exhibition has been organised by the Footprints of Memory Collective and the Department of International Politics at Aberystwyth University, and funded by Aberystwyth University's interdisciplinary Performance and Politics International Research Centre.
Danielle explains: "The exhibition features the shoes of mothers, fathers, sons, daughters, brothers, sisters, uncles, aunts, wives and husbands, who continue the long journey in the search of their loved ones.
"The shoes have been donated from all over Mexico and beyond, by the relatives of the disappeared. They have been worn down as they have walked the country, demanding to know the whereabouts of their loved ones.
"The soles of these shoes, which have been to Ministries and mass graves, on marches and to meetings, have been engraved in Mexico City with messages to represent their search.
"Through the Footprints of Memory exhibition, the stories of disappearances in Mexico will be heard throughout Europe."
Amongst the shoes are those of relatives of 43 students who disappeared from the Ayotzinapa Rural Teachers' College in Iguala, Guerrero, on 26 September 2014.
María de Jesús Tlatempa Bello, mother of one of the Ayotzinapa students, 19 year old José Eduardo Bartolo Tlatempa, says she is travelling to Europe with the exhibition to "continue spreading word of the disappearance of our children, because for us they are not dead, they are alive."
Jenny Edkins, Co-Director of Aberystwyth University's Performance and Politics International Research Centre comments: "The shoes address us in a very direct and moving way. We wanted to bring them to Europe to help them travel the world to denounce disappearance and tell the stories of those searching."
The exhibition is open to the public from 3-8 April and admission is free.
A linked symposium, 'Absence, Presence, Embodiment', takes place from 6-8 April in the Old College in Aberystwyth, where artists, performers and academics will talk about disappearance and how it can be challenged. The symposium is free and open to all.
Mexico's disappeared will also feature in an exhibition at Aberystwyth Arts Centre from 25 March to 13 May.
'Stitched Voices' is dedicated to textile narratives of struggles against violence, injustice, oppression and forgetting.
Featuring works from Wales, Chile, Mexico, Northern Ireland, Spain, Colombia and Germany, the exhibits include a collection of handkerchiefs embroidered with the names and circumstances of people who have disappeared or been killed in Mexico.
AU12417
María de Jesús Tlatempa Bello Credit: Footprints of Memory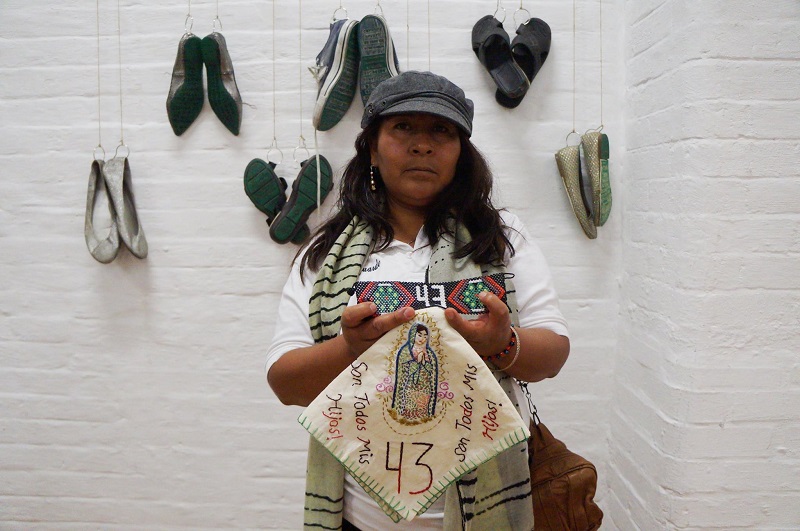 María de Jesús Tlatempa Bello Credit: Footprints of Memory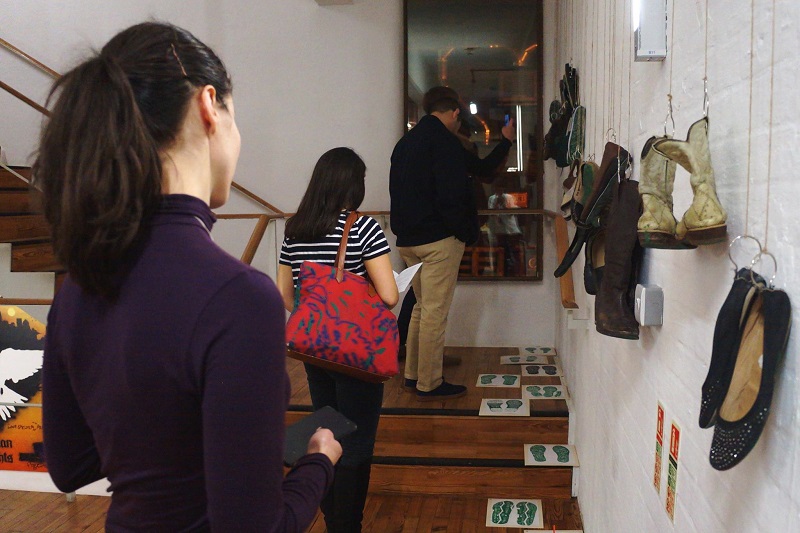 Exhibition Credit: Footprints of Memory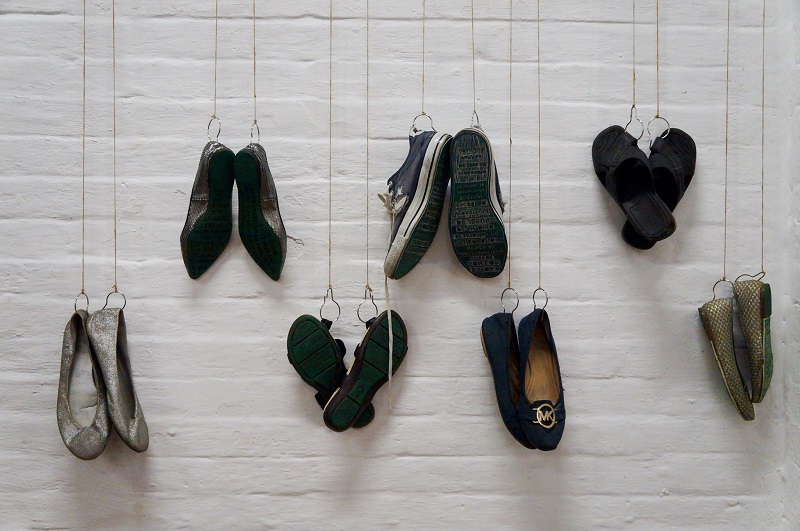 Exhibition Credit: Footprints of Memory