History Professor to run London Marathon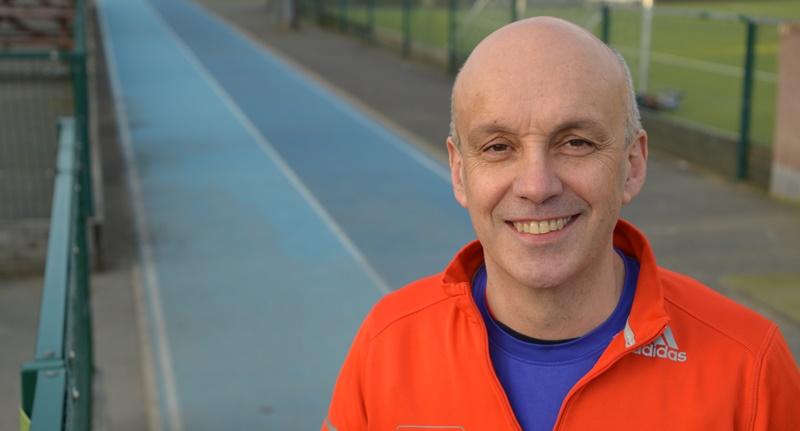 Professor Phillipp Schofield is raising funds for the National Deaf Children's Society.
Phillipp Schofield, Professor of Medieval History in the Department of History and Welsh History at Aberystwyth University, will be running in the 2017 London Marathon which takes place on23 April.
Phillipp will be running to raise funds for the National Deaf Children's Society, a charity especially important to his late wife, Jane, who died in 2013 from a brain tumour at the age of 51.
Jane worked almost exclusively with deaf children in West Wales and, prior to moving to Wales, Jane had also worked throughout her career in support of deaf children, starting in Birkdale School for the Deaf in the mid-1980s and subsequently in Oxford.
She was also closely involved at Oxford with the establishment of a cochlear implant programme.
Phillipp said: "This work meant so much to Jane and our family feels that helping raise funds for NDCS is a great way to recognise Jane's wonderful contribution."
This is the second time Phillipp has run the London Marathon.
He hopes to improve on his 2015 time of just over 5 hours by between 20 and 30 minutes.
"It's a great opportunity to run it again. I really enjoyed it last time and am training hard this time in the hope I can also get to the finish line a little faster", he added.
If you would like to support Phillipp in his fund-raising for the NDCS, you can do so via his just giving page or e-mail him at prs@aber.ac.uk