Aberystwyth University continues climb up league tables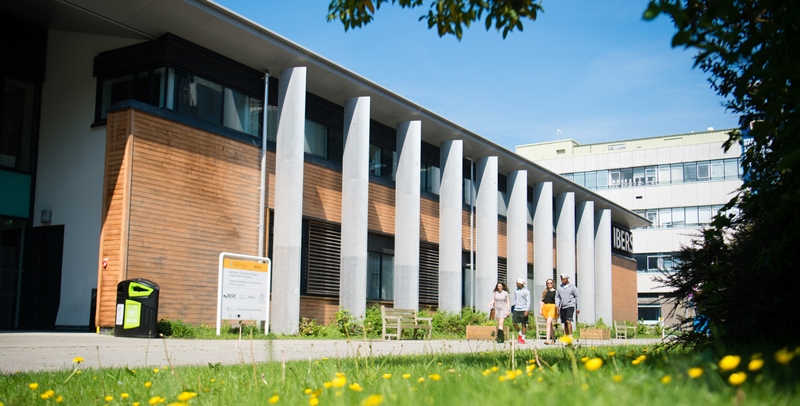 Aberystwyth University's progress in university league tables continues with the publication of the 2018 edition of The Complete University Guide.
Up 19 places, Aberystwyth is the highest climber in Wales and the third biggest climber in the UK.
Aberystwyth's rise is attributed by The Complete University Guide to "impressive improvements in the university's scores for Student Satisfaction, Graduate Prospects, Student-Staff Ratio and Academic Services Spend".
There is further good news for Aberystwyth in the latest edition of The Complete University Guide which is published Wednesday 26 April 2017.
The University also appears in the Guide's UK Top Ten for two of the 27 subject areas it offers - Agriculture and Celtic Studies.
In August 2016 Aberystwyth University celebrated its best ever performance in the National Student Survey (NSS) with overall student satisfaction at 92%.
Aberystwyth was the fourth best broad-based university and one of the Top Ten of all higher education insitutions in the UK, according to the 2016 NSS.
In September 2016, The Times and Sunday Times Good University Guide saw Aberystwyth leap 23 places with the University ranked 10th in the UK for teaching excellence and 19th for student experience in what was described by the publication as a "remarkable transformation from 2015".
And in the 2017 What Uni Awards Aberystwyth University was ranked in the UK Top Ten for University of the Year, Accommodation, Courses and Lecturers, International and Postgraduate.
Professor John Grattan, Pro Vice-Chancellor with responsibility for the Student Experience at Aberystwyth University said: "We are delighted to see Aberystwyth's rise in university league tables continue, with the latest The Complete University Guide providing further evidence that this is an exceptional place to learn and live. Our success has been driven by the quality of our teaching, our world-leading research, our employability initiatives and our high levels of student satisfaction. The latest rankings are also testament to the hard work of our dedicated staff who deliver excellent research-led teaching here at Aber, the ambition of our students and the University's investment in its facilities."
The Complete University Guide is based on ten measures: Student Satisfaction, Research Quality, Research Intensity, Entry Standards, Student: Staff Ratio; Spending on Academic Services; Spending on Student Facilities; Good Honours Degrees; Graduate Prospects and Completion, and features 129 institutions.
Individual subject tables are based on five measures; Student Satisfaction, Research Quality, Research Intensity, Entry Standards and Graduate Prospects, and feature 143 universities, university colleges and specialist higher education institutions.
Further information about The Complete University Guide for 2018 is available online here.