Six members of Aberystwyth University honoured by The Learned Society of Wales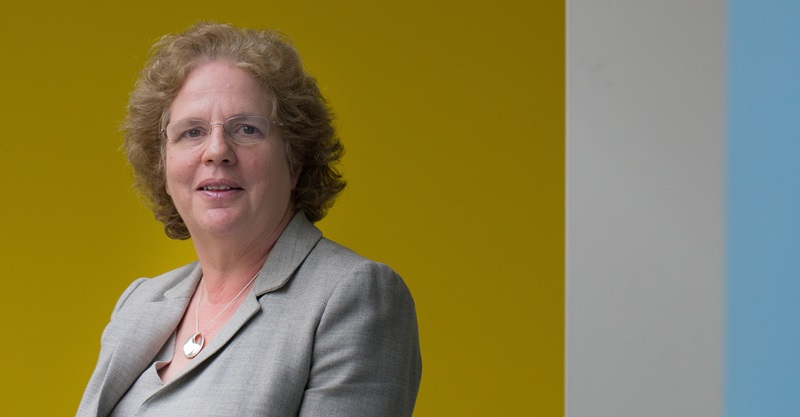 Professor Elizabeth Treasure
Vice-Chancellor Professor Elizabeth Treasure is one of six members of Aberystwyth University to be elected Fellows of The Learned Society of Wales.
Joining Professor Treasure are Professor Iwan Morus, Professor of History at the Department of History and Welsh History, and Professor Michael Woods, Professor of Human Geography and Transformative Social Sciences at the Department of Geography and Earth Sciences.
Also elected are Professor Peter Barry, Emeritus Professor at the Department of English and Creative Writing, and Professor Howard Williams, Emeritus Professor at the Department of International Politics, and Professor Richard Rathbone, Honorary Professor at the Department of History and Welsh History.
Election to Fellowship is a public recognition of academic excellence. Fellows are elected following a rigorous examination of their achievements in their relevant fields.
This election further strengthens the Society's Fellowship by adding 44 new Fellows to its ranks, including two new Honorary Fellows, the former President of Ireland Professor Mary McAleese and Lord Stewart Sutherland, Baron Sutherland of Houndwood.
The Society now has more than 460 Fellows, distinguished men and women from all branches of learning who are prominent figures within their respective academic disciplines or professions.
Sir Emyr Jones Parry, President of The Learned Society of Wales said: "I am delighted to welcome such a wide range of outstanding individuals to the Fellowship this year. This year's election appreciates scholars who are making a contribution of excellence. They and their work are an inspiration to the nation. Again this year there are more female Fellows elected reflecting the Society's determination to see merit rewarded."
Other Fellows elected who are former students or members of staff at Aberystwyth University include Dr Richard Bevins, Joint Interim Director (Collections & Research) and Keeper of Natural Sciences, Amgueddfa Cymru - National Museum of Wales; Professor Roy Goodacre, Professor of Biological Chemistry at the University of Manchester; Professor Andrew Henley, Professor of Entrepreneurship and Economics at Cardiff University; Professor Diane Kelly, Professor of Microbiology at Swansea University Medical School; and Professor Damian Walford Davies, Professor of English Literature at Cardiff University.