Wales International Poetry Festival returns to Aberystwyth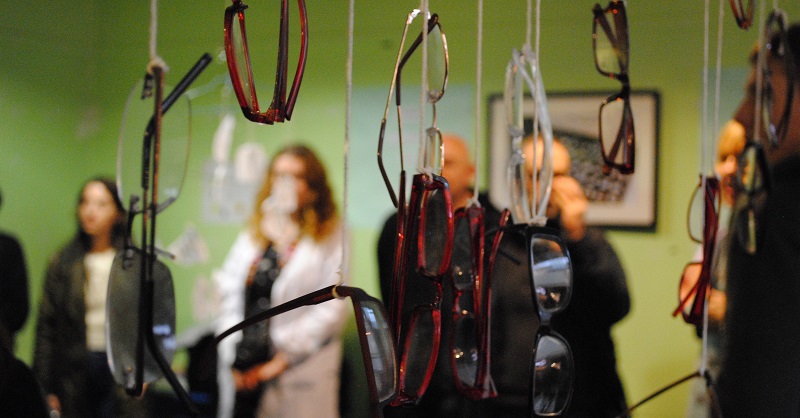 Aberystwyth University will host the opening of the Wales International Poetry Festival, which takes place from 3-6 May 2017.
The Festival will consist of a series of readings, performances, debates and poetry film screenings over four days in three different towns.
The fifth Wales International Poetry Festival will open in Aberystwyth on 3-4 May before moving to Bangor and Caernarfon from 5-6 May.
Poets from Chile, France, Galicia, India, Mexico, Scotland, Slovenia and Wales will read and perform in the original languages with translations into English and Welsh. Screenings of poetry films are a new feature of the festival.
This year the festival will focus on poetry from Spanish-speaking countries, their literary relationship with Europe and the political role of poetry from Latin America to Spain with a debate on poetry as resistance.
Renowned Welsh poets Ifor ap Glyn, Patrick McGuinness, Karen Owen and Rhys Trimble will be joined by international poets and performers Juana Adcock, Yolanda Castaño, Frédéric Forte, Anja Golob, Luna Montenegro, Luis David Palacios and Mamta Sagar.
The Wales International Poetry Festival is part of the Literary Europe Live project which is led by Literature Across Frontiers (LAF) from its base in the Mercator Institute at Aberystwyth University and which is funded by the Creative Europe Programme of the European Union, with support from Arts Council Wales and the Welsh Government through Creative Europe Desk – Wales.
The Director of LAF at Aberystwyth University and co-organiser of the festival, Alexandra Büchler, said: "We are pleased to be presenting the fifth international poetry festival in three locations in Wales, starting with Aberystwyth, and showcasing local and visiting poets side by side in a unique event that is part of our Literary Europe Live project."
Poet and Artistic Co-Director of the Festival, Zoë Skoulding from Bangor University added: "At a time when borders are going up, this festival celebrates connections across languages and cultures, creating a space for hope and imagination that is needed now more than ever. The live contact of a poem can sharpen the ears to different frequencies, while translation expands the world."
The Wales International Poetry Festival is co-organised by LAF in collaboration with Bangor University, Poetry Wales, Wales Literature Exchange and Wales PEN Cymru, with support from British Council Wales, Wales Arts International, the Galician Government, the Embassy of Mexico and Centre for Slovenian Literature.
More information and a programme for the festival can be found on LAF's website:
www.lit-across-frontiers.org/events/wales-international-poetry-festival/
AU15717