Aberystwyth University league table climb continues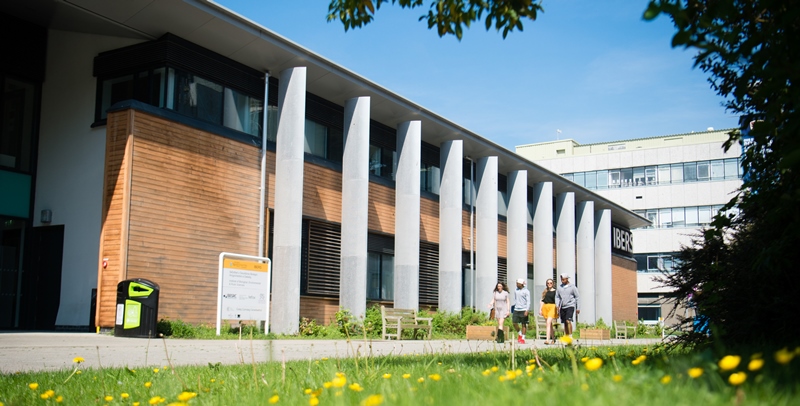 Aberystwyth University's progress in university league tables continues with the publication of the 2018 edition of The Guardian university guide.
The University climbs 27 places and is top climber in Wales and second highest climber in UK.
Aberystwyth also equals its best performance in The Guardian's university league table for six years.
Across the UK overall, Aberystwyth is third for satisfaction with courses, seventh for satisfaction with feedback and eleventh for satisfaction with teaching.
At individual subject level, there are top ten positions for Agriculture, Forestry & Food, and Art in their respective subject tables.
Art also tops its subject table for students satisfied with their course and with teaching, and is in the top ten for satisfaction with assessment.
Geography & Environmental Studies at Aberystwyth also tops its subject table for satisfaction with teaching, whilst Earth & Marine Sciences; Agriculture, Forestry & Food, and Modern Languages feature in the top ten.
For satisfaction with the course, Agriculture, Forestry & Food is top of its subject table in the UK, whilst Earth & Marine Sciences; History; Politics; and Film Production & Photography all feature in the top ten.
Student satisfaction with feedback sees Psychology; Earth & Marine Sciences; Agriculture, Forestry, & Food; Mathematics; Accounting and Finance; and Art making the UK top ten.
For career prospects, Agriculture, Forestry, & Foods; and Modern Languages & Linguistics are ranked in the top 10.
There is further good news forModern Languages & Linguistics and Media & Film Studies which are both the highest climbers in their respective subject tables.
Professor John Grattan, Pro Vice-Chancellor with responsibility for the Student Experience at Aberystwyth University said: "This is the fifth time in ten months that Aberystwyth University has climbed significantly in the university league tables. This upward trajectory is being driven by the satisfaction of our students which is reflected in the outstanding ratings achieved by individual subject areas and departments in this latest league table. This in turn reflects the quality of our teaching, our world-leading research and our employability initiatives. Coupled with the University's major investment in its facilities, some of the best student accommodation in the UK and state-of-the-art teaching spaces, this is further evidence that Aber is indeed an exceptional place to learn and live."
The latest results build on Aberystwyth's continued league table success over the past 12 months.
In August 2016 Aberystwyth celebrated its best ever performance in the National Student Survey (NSS) with overall student satisfaction at 92%.
Aberystwyth was the fourth best broad-based university and one of the Top Ten of all higher education insitutions in the UK, according to the 2016 NSS.
In September 2016, The Times and Sunday Times Good University Guide saw Aberystwyth leap 23 places with the University ranked 10th in the UK for teaching excellence and 19th for student experience in what was described by the publication as a "remarkable transformation from 2015".
And in the 2017 What Uni Awards Aberystwyth University was ranked in the UK Top Ten for University of the Year, Accommodation, Courses and Lecturers, International and Postgraduate.
In April, Aberystwyth University was top climber in Wales and fourth biggest climber in the UK according to The Complete University Guide.
The Guardian university league table is based on eight measures: Satisfied with course,  Satisfied with teaching, Satisfied with feedback, Student to staff ratio, Spend per student, Average entry tariff, Value added score and Career after 6 months, and features 121 institutions.
Further information about The Guardian university guide for 2018 is available online here.