IBERS scientists to show their work at Aberaeron as part of International Fascination of Plants Day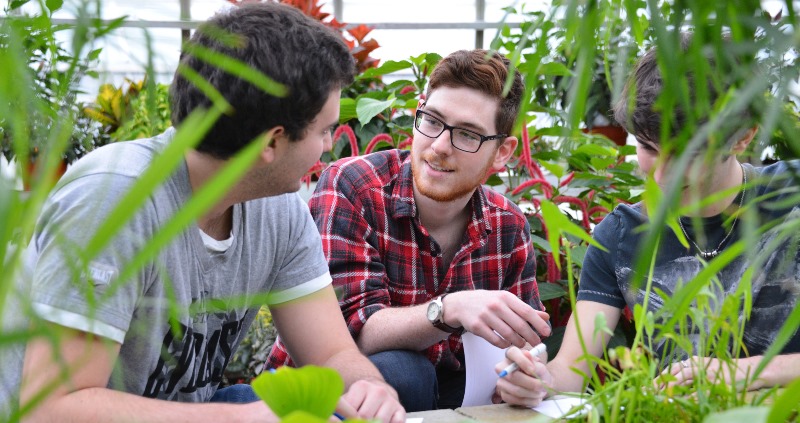 Scientists from Aberystwyth University's Institute of Biological, Environmental and Rural Sciences will be at the 2017 Ceredigion Garden and Craft Festival in Aberaeron on 28 and 29 May to showcase some of their work.
Visitors will have an opportunity to watch plants grow using a homebuilt Raspberry Pi camera set-up designed to monitor plant growth.
There will also be an opportunity to study the roots of grass, clover and wheat that have been grown in transparent containers, and to use microscopes to reveal secrets of hedgerow plants.
And for the more artistically inclined there will be an opportunity to make grassheads using grasses bred at Aberystwyth University.
The event forms part of the international Fascination of Plants Day.
Now in its fourth year, Fascination of Plants Day is an international initiative led by the European Plant Science Organisation (EPSO).
IBERS plant scientist and organiser Dr Fiona Corke says: "I am excited about plants, they are the basis of all our food and the oxygen we breathe, plus some of them have been around since before the dinosaurs."
The Ceredigion Garden and Craft Festival is an annual family-friendly event which features more than 70 stands offering plants for sale as well as a wide range of activities, crafts, food, music & entertainment for all ages.
Organised by the Ceredigion & District Growers Association, it takes place at Alban Square Field, Aberaeron and is open between 10am and 5pm. Entry is free.