Aber Alumna wins Urdd Drama Medal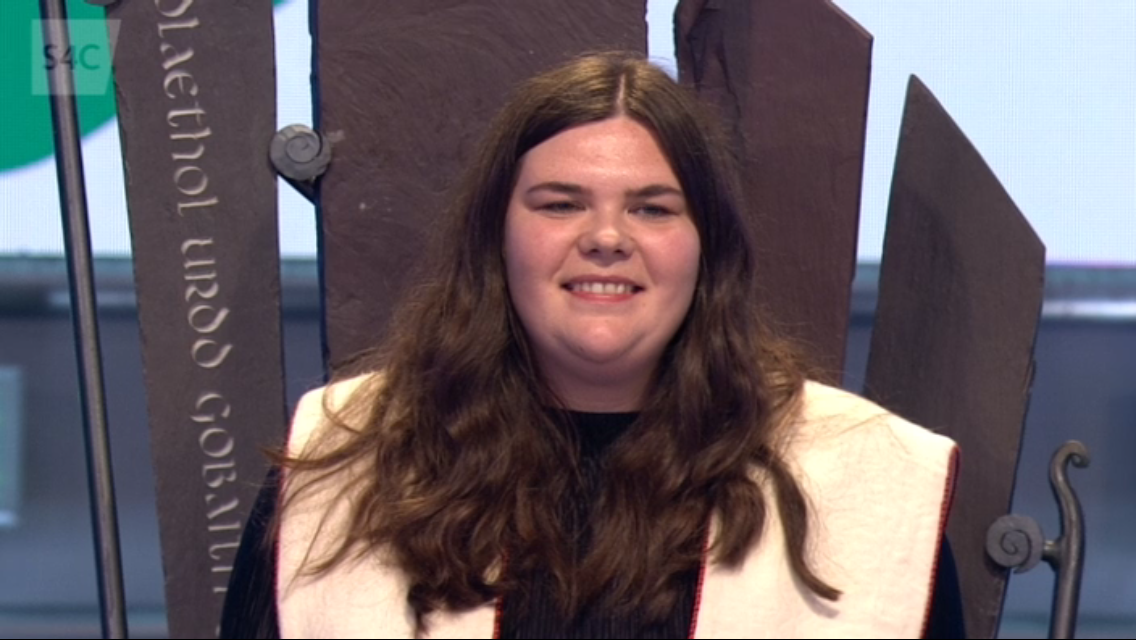 Mared Llywelyn Williams, winner of the Urdd Drama Medal
An alumna of Aberystwyth University has scooped the Drama Medal in the 2017 National Urdd Eisteddfod held in Bridgend.
24-year-old Mared Llywelyn Williams won the prestigious prize for a drama called 'Lôn Terfyn' (Final Lane).
The judges described it as a "gripping drama" and said that the "standard and ambition of this drama fully deserved of the medal".
Originally from Morfa Nefyn in North Wales, Mared graduated from Aberystwyth University in 2014 with a degree in Welsh and Theatre Studies.
She went on to study a Masters in Creative Writing in the University's Department of Welsh & Celtic Studies, graduating in 2016.
Mared is currently working for Gwynedd Library Services.
The Head of the Department of Welsh & Celtic Studies at Aberystwyth University, Dr Cathryn Charnell-White, said: "Everyone in the Department and the University in general is extremely proud of Mared's success in one of the Urdd Eisteddfod's main ceremonies. Knowing her work as I do, I'm not at all surprised that she has risen to the top in the Drama Medal competition. She has a special talent for writing, and pushing boundaries in an original way was a hallmark of her work when she was a BA and MA student with us."
The Department of Welsh & Celtic Studies at Aberystwyth was rated the best of its kind in the UK in the 2016 National Student Survey, with scores of 100% for teaching and overall satisfaction.
The Department's employability figures also showed that 100% of its graduates were either in employment or further study six months after leaving Aberystwyth University (DHLE 2016).