Computer animation competition for schools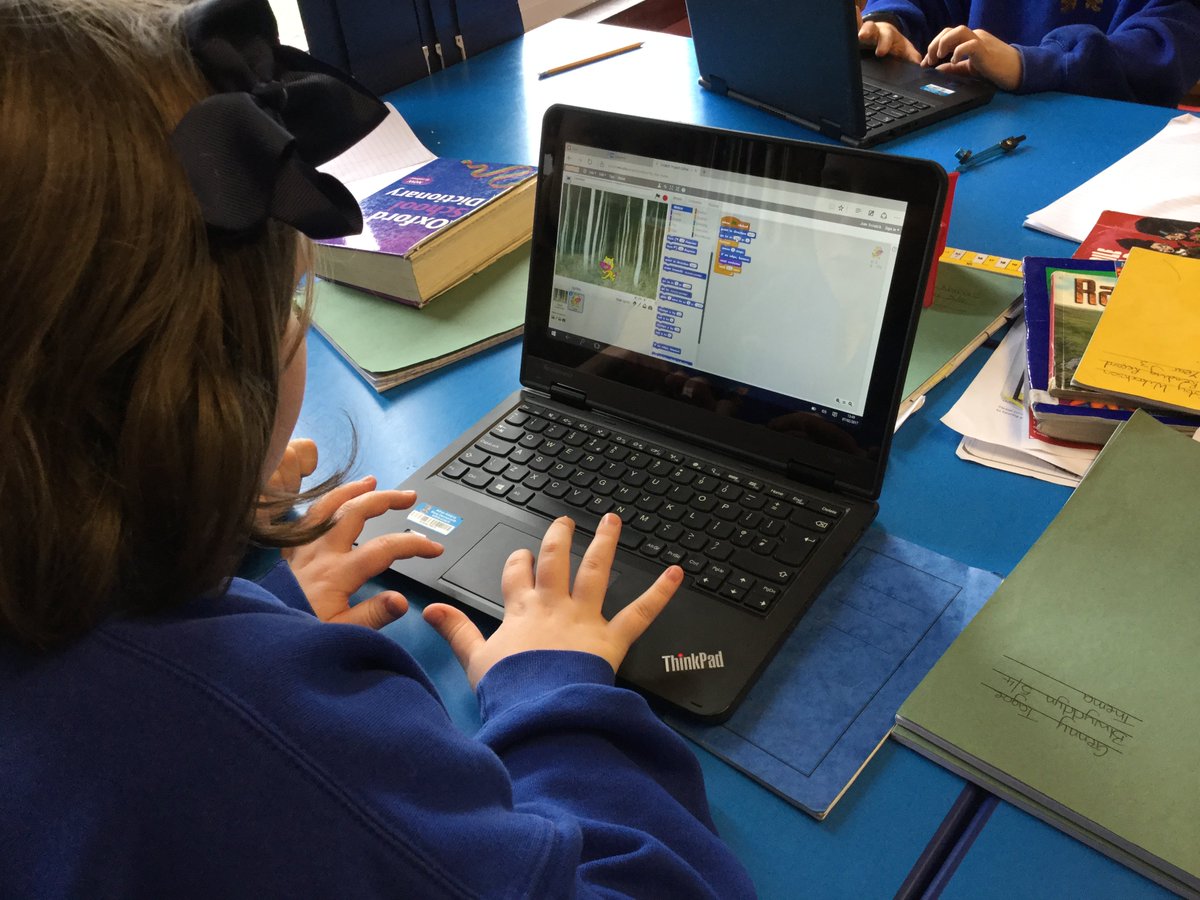 Aberystwyth University's Computer Science Department is organising a scratch animation competition for primary school children.
Primary schoolchildren in Wales are being challenged to enter a Scratch animation competition combining computer coding with poetry.
The competition has been organised by Aberystwyth University's Computer Science Department and is open to all Year 3-6 pupils.
The challenge is to create an animation illustrating a poem written by award-winning writer Eurig Salisbury, a lecturer in the University's Department of Welsh & Celtic Studies and Welsh Children's Poet Laureate (2011-2013).
Entrants can alternatively decide to animate a Welsh legend or myth of their choice, and submit either as an individual or a team.
Dr Hannah Dee is a Senior Lecturer at Aberystwyth's Computer Science Department: "Everyone knows that coding can be really important for future jobs and careers, but we think it's just as important to realise it can be creative and fun. This animation contest lets children get involved with some playful coding and express their creative side.
Eurig Salisbury said: "My poem portrays what could be a typical school day for any young boy – from running to catch the school bus to getting stuck in a rugby ruck and coming home to a cwtsh from mam. I hope my words will inspire young children as they set about creating their animations and develop their computer coding skills."
Prizes will be awarded in two categories – Students in Year 3 or 4 and Students in Year 5 or 6.
Each winning entry (first, second or third prize in a category plus the Grand Prize) will win a free 'Coding Day' for their primary school.
For the 'Coding Day', staff from Aberystwyth University's Computer Science Department will spend the day at the winning primary schools delivering coding workshops.
First prize in a category will also win a Kano Computer Kit, while each second and third prize in a category will win a Raspberry Pi computer.
There will also be a Grand Prize for the best submission overall, which will include a Kano Computer Kit and Kano Screen Kit, as well as a selection of Raspberry Pi goodies.
The closing date is 30 September 2017 and details about how to enter can be found on the Computer Science Department's website.