New equine worm monitoring practices for the 21st century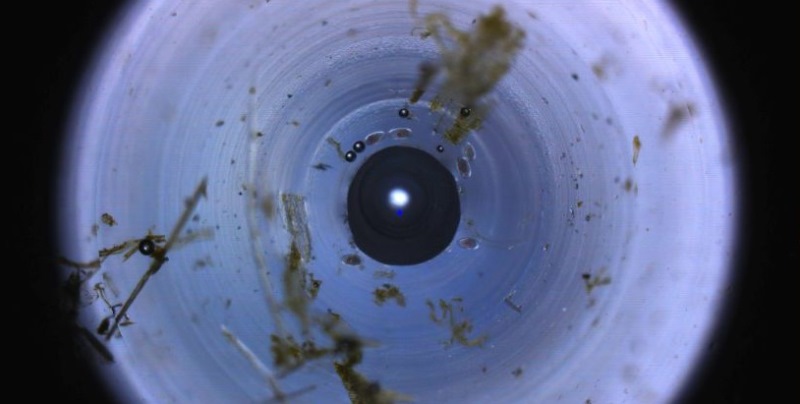 Nematode worm viewed eggs via FECPAK.
Scientists at Aberystwyth University's IBERS (Institute of Biological, Environmental and Rural Sciences) have validated the development of a new remote-location parasite assessment tool to test horses for worm infections.
Faecal egg counts (FECs) are the current industry standard test for diagnosing nematode worm infections in horses and have traditionally involved collecting faecal samples and sending them away for testing by a vet or professional laboratory.
Dr Russ Morphew, a senior parasitologist at the Barrett Centre for Helminth Control in IBERS, said: "Our science has contributed to the development of the FECPAKG2 from Techion UK Ltd. for the equine market that can be used on site by horse owners with no prior specialist knowledge.
"Testing faecal egg counts prior to drug treatments continues to be an important factor in slowing wormer resistance.
Our joint funded KESS2 project has assessed 39 faecal samples from nematode infected horses with the FECPAKG2 proving to be a highly effective method of performing FECs in horses, allowing for targeted, selective treatments."
FECPAKG2 generates results quickly and easily for the farmer, manager, vet or adviser so they can make more informed parasite management decisions without delays.
FEC images are automatically added to the FECPAK database allowing large scale analysis of nematode infections and the identification of nematode 'hotspots'.
Eurion Thomas, European Operations Manager at Techion said:
 "This KESS2 project has been a very important step in the development of our FECPAKG2 equine system following successful use of the system in the sheep and cattle sectors.
"The link with IBERS gives us credibility in the market and an assurance that the product we are selling has been independently tested and validated. This collaboration has been excellent, and exactly what an industry and research partnership should work like."
Russ and the Techion team will be demonstrating FECPAKG2 at the Royal Welsh Show in Llanelwedd this week on the Aberystwyth University IBERS stand (number CCA 795 in the Countryside Care Area).