Aber alumnus wins Eisteddfod Crown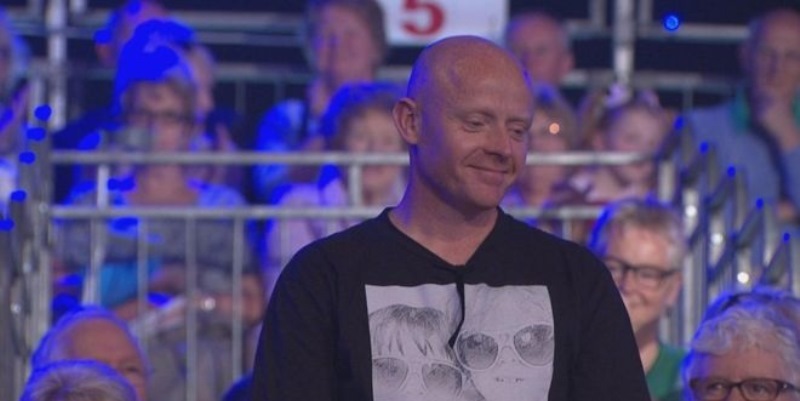 Gwion Hallam, winner of the Crown at the 2017 National Eisteddfod.
The crown was presented this year for a poem of no more than 250 lines not written in strict metre and entitled Trwy Ddrych (Through a Mirror).
The judges were Professor M Wynn Thomas, Glenys Mair Roberts and Gwynne Williams.
The adjudicators' decision was delivered on the Pavilion stage by Professor Thomas who said their job had not been an easy one: "The three of us agree that an unusually large number of poems managed to reach a very high standard this year... and the general standard of the competition may well outclass previous competitions… We had a most wonderful quandary. So many excellent poems, but only one Crown."
Gwion was congratulated on his success by Dr Rhodri Llwyd Morgan, Pro Vice-Chancellor at Aberystwyth University: "The announcement of the winner of the Crown is always a highlight at the Eisteddfod but there was an extra buzz today when we heard that the poet was an alumnus of Aberystwyth and that creative writing was among the subjects he studied here. Many congratulations to Gwion and we look forward to reading his winning composition."
On Saturday, 12 August 2017, another former President of Aberystwyth's Welsh Students' Union UMCA, Steffan Prys Roberts won the Blue Riband, the David Ellis Memorial prize for best vocal soloist. Steffan graduated in Countryside Management in 2009 and is currently Assistant Organiser for the Urdd Eisteddfod, one of Europe's largest youth touring festivals.