Aberystwyth academic to advise National Assembly on Brexit trade challenges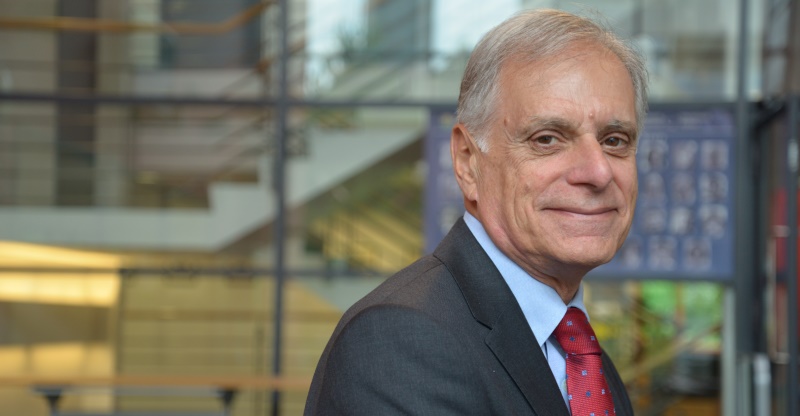 Professor Nicholas Perdikis
A leading expert on international trade policy from Aberystwyth University is providing specialist research advice to the National Assembly for Wales on how Brexit is likely to impact the Welsh economy.
Professor Nicholas Perdikis has taken up a five month Academic Fellowship with the National Assembly for Wales Research Service to explore the potential implications of the UK's departure from the EU on key sectors of the economy.
His appointment is part of a pilot Fellowship scheme that enables senior academics at Welsh universities to spend time at the Assembly Commission working on a project of mutual benefit.
Llywydd of the National Assembly for Wales, Elin Jones AM, said: "I am very pleased that the considerable expertise and experience of Aberystwyth University has joined the fellowship programme. This will help Assembly Members to gain a better understanding of the implications of Brexit for key sectors of the Welsh economy, which will be vitally important so that they can scrutinise the policies of the Welsh and UK Governments."
From August 2017 until January 2018, Professor Perdikis will divide his time between the National Assembly's home in Cardiff Bay and Aberystwyth University.
As part of his brief, he will examine how a range of scenarios could impact on trade in Wales, including no deal or trading on World Trade Organisation terms as well as membership of the European Economic Area as a transitional arrangement.
Professor Nicholas Perdikis, who is Professor of International Business and a specialist in International Trade and Trade Policy at Aberystwyth Business School, said: "Nobody yet knows how leaving the EU will affect trade in Wales or the UK as a whole and Brexit remains the focus of political debate and discussion. This fellowship is a fantastic opportunity to work in an advisory capacity to the National Assembly for Wales at a time of significant change to Wales' international economic environment."
In addition to his academic research on trade, integration and the European Union's trade policy, Professor Perdikis has acted as a consultant to international and national organisations.
These include the United Nations Committee on Trade and Development (UNCTAD) and the UK Foreign and Commonwealth Office and British High Commission in India.
Professor Perdikis is also co-author of a report on the proposed EU-India Free Trade Agreement.
AU25217