Open Doors at Old College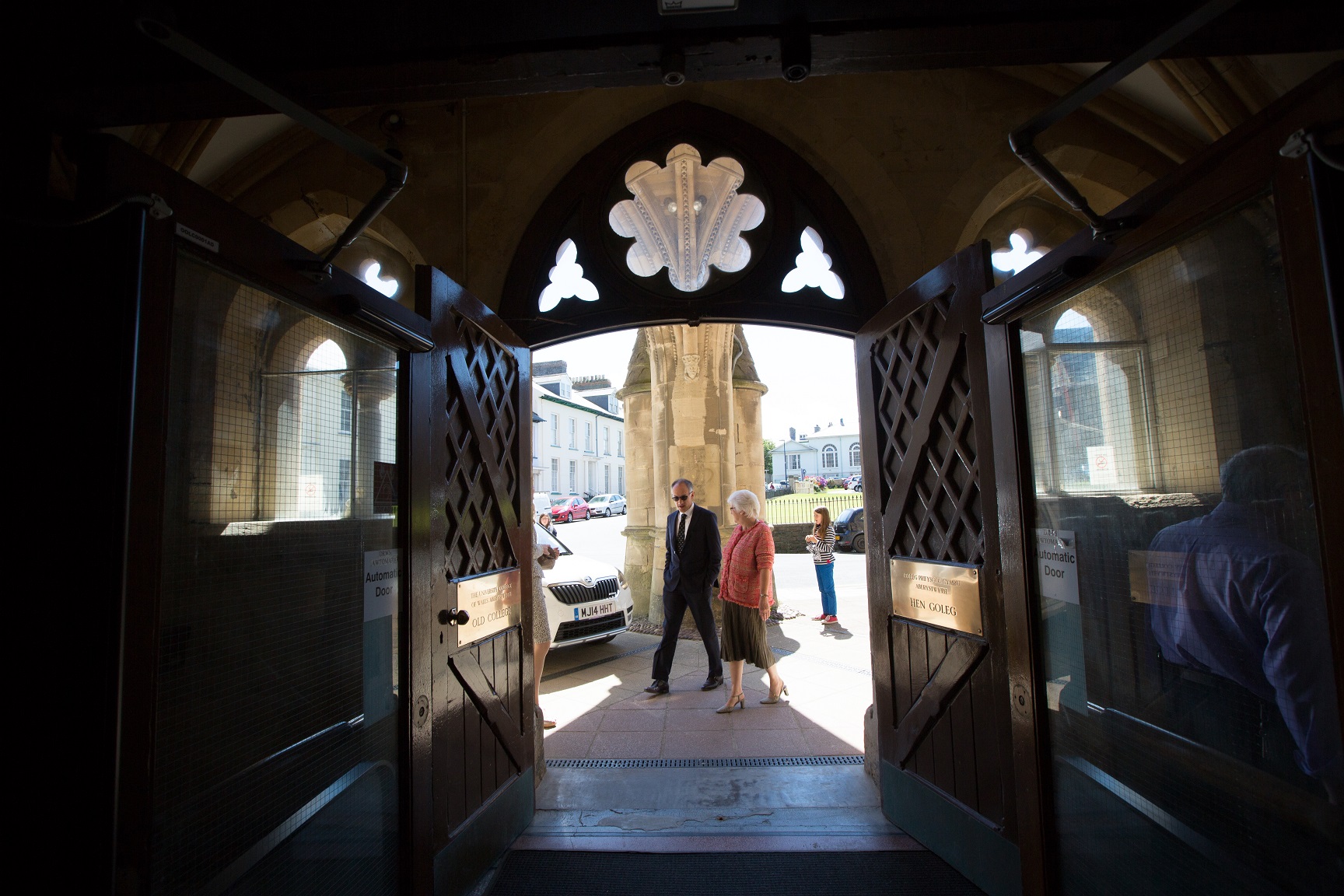 Aberystwyth University is delighted to invite local people and visitors alike to discover more about the Old College as part of Open Doors 2017 this weekend, Saturday and Sunday 23 - 24 September 2017.
Part of the European Heritage Days programme, which takes place in 50 countries across Europe, Open Doors is the largest volunteer event in the heritage sector in Wales.
The Old College is a Grade I listed building located on the seafront in Aberystwyth. With castellated towers and gargoyled parapets, this iconic building is the birthplace of University scholarship in Wales and one of the UK's most significant 19th century buildings.
Originally built as a hotel by railway contractor Thomas Savin, the Old College was purchased by the Welsh University committee for £10,000 in 1867, a fraction of the amount it had cost to build. The first students arrived in October 1872.
More than £10 million of National Lottery funding has been earmarked to transform the building over the next five years as a performance and gallery space for artists, exhibitions and musicians, a centre for entrepreneurs and new businesses, as well as café and community rooms.
It will also house a university museum to display a wealth of artefacts from across the institution's collections, and a new science centre will showcase cutting edge interactive displays alongside a planetarium and 4D facility, highlighting the university's links with the European Space Agency.
Tours of the Old College will commence from the Quad on the ground floor at: 10am, 11.30am, 1pm and 2.30pm on Saturday 23 and Sunday 24 September. Free Entry