Writing Fellow shortlisted for BBC award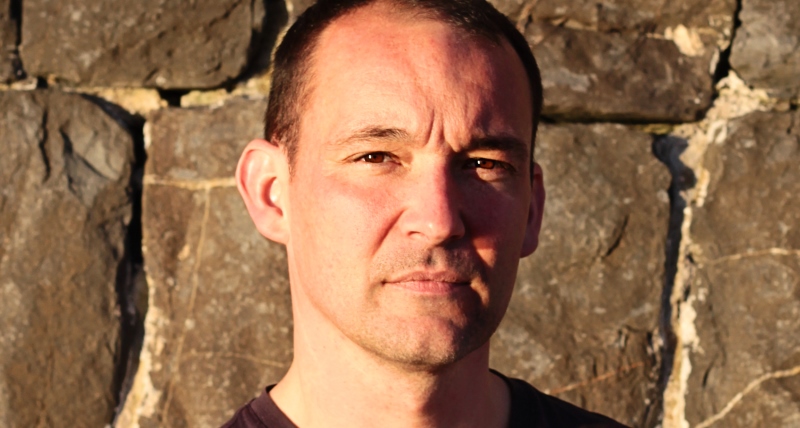 Cynan Jones Image:Bernadine Jones
A Ceredigion author who provides writing support for students at Aberystwyth University has been shortlisted for the BBC National Short Story Award 2017.
Based in Aberaeron in Ceredigion, Cynan Jones was appointed the Royal Literary Fund's Writing Fellow at Aberystwyth University in September 2016.
He is one of five writers shortlisted for this year's BBC National Short Story Award, which was established in 2005 to raise the profile of the short form.
The winner of the award will receive £15,000, with a prize of £600 for each of the other four shortlisted authors.
This year's judges include bestselling novelist and Chair of Judges, Joanna Trollope; Baileys Prize winner Eimear McBride; Booker Prize longlisted writer Jon McGregor; Encore Award winner Sunjeev Sahota; and returning judge Di Speirs, Books Editor at BBC Radio and judge of the Award since its launch.
In the lyrical, tension-fuelled fishing trip gone wrong of Cynan Jones's 'The Edge of the Shoal, the desire to survive and the realisation of loss is paramount.
Selected from over 600 entries, this year's shortlisted stories are:
'Murmur' by Will Eaves
'The Waken' by Jenni Fagan
'The Edge of the Shoal' by Cynan Jones
'The Collector' by Benjamin Markovits
'If a book is locked there's probably a good reason for that, don't you think?' by Helen Oyeyemi
The stories have all been broadcast on BBC Radio 4, and Cynan Jones's story can be heard here.
The announcement of the BBC National Short Story Award 2017 will be made live from the awards ceremony on BBC Radio 4's 'Front Row' programme from 7.15pm on Tuesday 3 October.
Cynan Jones is the author of five novels - The Long Dry, Everything I Found on the Beach, The Dig, Blood, Snow and Cove.
His work is widely translated, and his short stories have featured on BBC Radio 4 as well as published in a number of anthologies and publications including Granta Magazine and The New Yorker.
In his role as the Royal Literary Fund's Writing Fellow at Aberystwyth University, Cynan Jones helps students to develop their writing skills and academic literacy. Students can book an appointment by emailing writers@aber.ac.uk.