Major influence on President Obama's foreign policy to deliver E H Carr Annual Lecture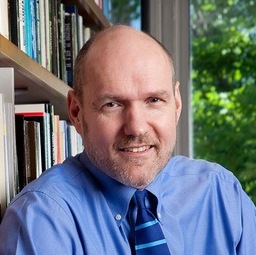 Professor Stephen M. Walt
A leading figure in the study of US foreign policy and a major influence on President Obama's international outlook will speak at Aberystwyth University on Thursday 5 October 2017.
Professor Stephen M. Walt of Harvard University will deliver the 34th annual E H Carr Memorial Lecture at the Department of International Politics.
In a lecture described as a major statement on US foreign policy, Professor Walt will discuss "US Grand Strategy after the Cold War: Can Realist Theory explain it? Should realism guide it?".
The 'Carr Lectures' are now widely regarded internationally as the most distinguished named lecture series in the field of international politics.
Professor Ken Booth from the Department of International Politics said: "We are honoured to have the super-busy Stephen Walt deliver this lecture. He is a major and forthright public intellectual in the United States (check out his tweets); he is said to have been a major influence on Obama's foreign policy thinking, and he is an outstanding scholar.
"In the era of Trump, Kim Jong-un and Putin, the character of US grand strategy is a topic of critical significance to us all, and here is an opportunity to hear the thoughts of an internationally-renowned analyst."
The lecture takes place in the Main Hall of the International Politics Department at 6pm on Thursday 5 October 2017.
As contributing editor to the influential magazine Foreign Policy, as well as being a notable academic (before Harvard, he taught at Princeton and Chicago), Professor Walt is a key figure in the study of international politics.
He is the recipient of many honours and awards, with books such as Taming American Power (2005).
The book he co-authored with J.J Mearsheimer, The Israeli Lobby (2007), is arguably the most talked-about and controversial work on US foreign policy in the 21st century.
E H Carr
E.H. Carr was the fourth occupant of the Woodrow Wilson Chair of International Politics at University College of Wales, Aberystwyth, when he was appointed in 1936.
Later to become an acclaimed Sovietologist and international relations scholar, Aberystwyth was Carr's first academic post following a successful career in the diplomatic service.
It was during his time at Aberystwyth that Carr wrote perhaps his most famous book The Twenty Years Crisis, published in 1939.
Considered a classic in international relations theory and dubbed one of the first modern realist texts, the ideas he espoused within his work were starkly incongruent with those of the founder of his chair, David Davies.
Leaving the department in 1947, Carr went on to lecture at Oxford University where he published another classic, this time in the field of historiography: What is History?.
EH Carr Chair of International Relations was established by the Department of International Politics in 1999. It recognises excellent scholarship in international relations associated with critical theorizing and with contemporary international history.