Aberystwyth student film shortlisted for Royal Television Society Wales award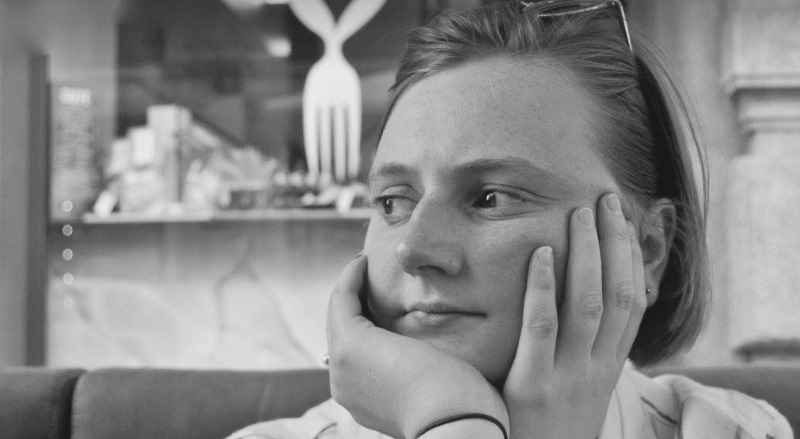 Meleri Morgan, whose film Dwy Chwaer a Brawd (Two Sisters and a Brother) has been nominated for an RTS Wales award for best Factual film.
A film by an Aberystwyth University graduate has been shortlisted for an award at the 2018 RTS Wales Centre Student Television Awards.
Dwy Chwaer a Brawd (Two Sisters and a Brother) by Meleri Morgan is a revealing portrayal of family life in a rural village outside Aberystwyth and features two sisters and a brother in their nineties.
Produced as a final year project, the film has been shortlisted for the best Factual film at the awards which take place at the University of South Wales' Atrium Theatre in Cardiff on Wednesday 31 January 2018
Meleri graduated in Drama and Theatre Film and Television Studies in 2017 and is currently training to be a teacher at Aberystwyth University.
Speaking of her nomination, Meleri said: "The RTS nomination is a bit overwhelming. When you are working towards a deadline in the university sometimes the creativity can be locked in somewhere because you are working so hard to create something, but now that I look back and see people's response to the film, it is really great, I can't put it into words. I'm just glad that someone else enjoys a film that I really enjoyed making."
Speaking of the film, Meleri said: "The film was created as part of the Independent Creative Film module, and so everything, from the camera work to the editing was done independently. I came to Aberystwyth to study drama, and got some experience of working with my tutor and experienced broadcast journalist Elin Morse, and enjoyed it so much that I ended up producing my own film Dwy Chwaer a Brawd. My lecturers here at Aberystwyth have been excellent, so supportive and totally professional in their approach. They provide a clear critique of what works and doesn't work when you are creating a film, and what we can expect to encounter in the industry.
"The film's aesthetic is the three very special and lovely characters, and this was my main focus in creating an observational documentary. I simply tried to catch them in their natural environment. I would not have succeeded without the support that I received and the constructive challenge that we as students faced in a creative environment. I think that challenge strengthened the whole work and contributed to the success of the film."
Dwy Chwaer a Brawd was awarded 'Best International Student Award' at the Wexford Documentary Film Festival which was held on 22-24 September 2017.
Elin Morse, Lecturer in Media Productions at the Department of Theatre, Film & Television at Aberystwyth University, said: "We were delighted that Meleri's work has been recognised with a nomination for an RTS award, which reflects the excellence of her work and follows her richly deserved award at the Wexford Documentary Film Festival."
The Department of Theatre, Film & Television has launched a new degree in practical film-making.
The three year BA Film-making degree has been created by experienced film producer Huw Penallt Jones who has completed and delivered more than 200 films over the past 32 years.
Huw's producer credits include Cold Mountain (2003, Executive Producer), The Edge of Love (2008) and Patagonia (2010).
The exciting new programme has been developed to meet the requirements of the film industry in the 21st century and is aimed at students who want to learn about the practical aspects of making a feature-length film.
To learn more about film-making and other courses at the Department of Theatre, Film and Television following this link.