Aberystwyth graduate wins Royal Television Society Wales student award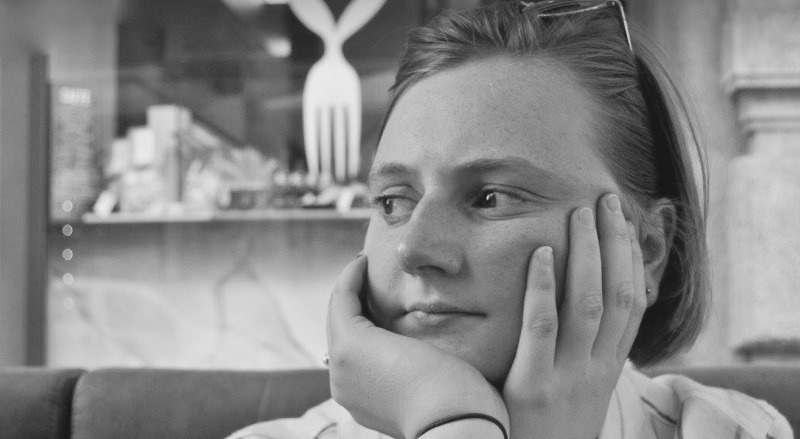 Meleri Morgan, whose film Dwy Chwaer a Brawd (Two Sisters and a Brother) has won the RTS Wales award for best Factual film.
An observational documentary by Aberystwyth University graduate is one of five winners at the 2018 Royal Television Society Wales Centre Student Television Awards.
Dwy Chwaer a Brawd (Two Sisters and a Brother) by Meleri Morgan was the winner in the Factual category at the awards held on Cardiff on Wednesday 31 January 2018.
Produced as a final year project, the fly on the wall documentary offers a revealing portrayal of family life in a rural village outside Aberystwyth and features two sisters and a brother in their nineties.
This is the second major award for the film which won 'Best International Student Award' at the Wexford Documentary Film Festival in September 2017.
Meleri graduated in Drama and Theatre Film and Television Studies in 2017 and is currently training to be a teacher at Aberystwyth University.
Speaking of her award, Meleri said: "I did not expect to win this award, particularly after seeing the other nominations at the awards ceremony. I'm delighted and very proud that all the hard work has paid off in the end.
"The film is very close to my heart and reflects a period in my life when my creativity developed greatly and I am hugely indebted to my lecturers Elin Morse, Kate Woodward and Gareth Llŷr Evans (Drama) for opening my eyes to the wide world of the arts and the importance of searching for the perfect story before starting to film.
The department at Aberystwyth is exceptional and offers a broad spectrum of experiences from the academic to the creative which in my opinion need to run in parallel so as to create a more complete student who is able to make the most of the experts in all areas of the department. Being able study through the medium of Welsh has enriched my experience here in Aberystwyth and I would recommend that anyone who is interested in a degree that is full of artistic variety and experience to consider studying here."
Elin Morse, Lecturer in Media Productions at the Department of Theatre, Film & Television at Aberystwyth University, said: "Dwy Chwaer a Brawd is a wonderfully crafted film which provides an incredibly valuable record of a world that is rapidly disappearing and we as a Department take great pride in the fact that delighted that the Royal Television Society has recognised Meleri's work."
The Department of Theatre, Film & Television has launched a new degree in practical film-making.
The three year BA Film-making degree has been created by experienced film producer Huw Penallt Jones who has completed and delivered more than 200 films over the past 32 years.
Huw's producer credits include Cold Mountain (2003, Executive Producer), The Edge of Love (2008) and Patagonia (2010).
The exciting new programme has been developed to meet the requirements of the film industry in the 21st century and is aimed at students who want to learn about the practical aspects of making a feature-length film.
To learn more about film-making and other courses at the Department of Theatre, Film and Television following this link.