Student Volunteers at Aberystwyth University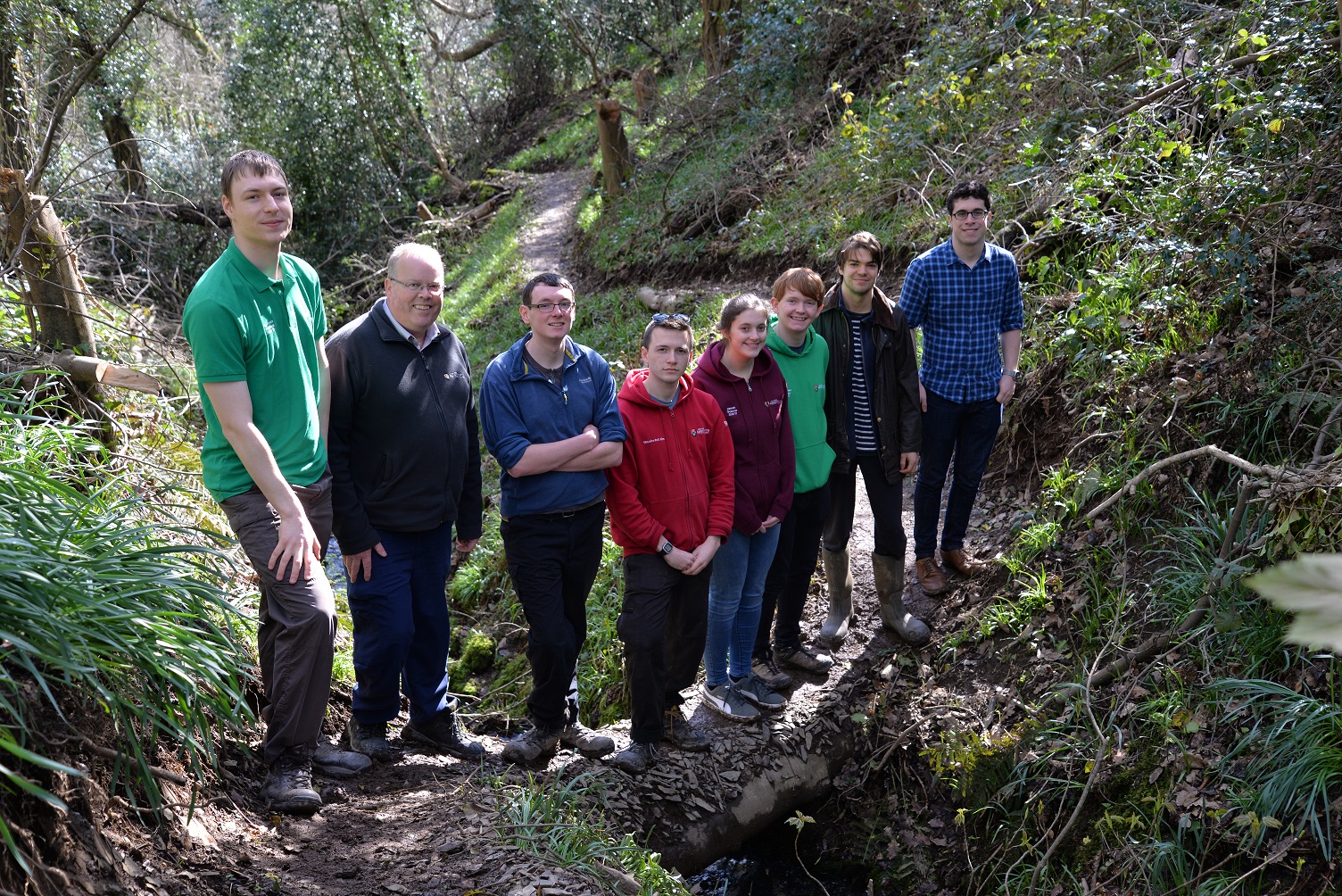 Student volunteers from Aberystwyth University helped reopen a new path through Penglais Nature Park in 2017.
Aberystwyth University students are set to take part for the first time in the National Student Volunteering Week 2018 which starts today, Monday 19 February.
Now in its 17th year, the Student Volunteering Week is a seven-day celebration of activities and opportunities held 19-25 February.
To mark the event, Aberystwyth Students' Union (Aber SU) has organised a week-long programme of events involving local students.
The aim of the UK-wide initiative is to encourage university students to volunteer in their local communities, and to develop new skills while forming key social action partnerships between their University and local community.
Over 500 students regularly volunteer at Aberystwyth University and collectively contribute more than 1500 hours a week in a range of roles – from running sports and social societies to staffing Nightline and St John's Ambulance services.
Aber SUs website now hosts a student volunteer 'hours log' where Aberystwyth student can keep a record of their volunteering hours.
Dr Rhodri Llwyd Morgan, Pro Vice-Chancellor, Welsh Language and Culture and External Engagement at Aberystwyth University said: This week is an ideal opportunity to highlight the value of what our student volunteers do in their spare time. So many of them make a positive contribution to the local community in Aberystwyth, while they are gaining vital skills and experience which will stand them in good stead once they graduate. The range of activities, from Nightline to sports coaching, is terrific and we are very proud of the difference our students can make to people's lives through volunteering.
Jessica Williams, Opportunities Officer at Aberystwyth Students' Union said: "I was very involved with the Students' Union while studying here because of my roles with the Tarannau Cheerleaders. I raised money for RAG (Raising and Giving), volunteered as social secretary and president, and volunteered to run the club.
"I've gained so many different life skills including organisation, time management, team building and my confidence has grown thanks to my experience as a volunteer. These are really useful skills for anyone to have and can give you a real head start after you graduate and begin to apply for jobs."
As part of Student Volunteering Week 2018, Aberystwyth Students' Union is also promoting its new Brokerage Service which aims to put students in touch with local organisations looking for volunteers.
Amy Goodwin, Academic and Volunteering Coordinator at the Students' Union said: "Students have to register as a volunteer before gaining access to the brokerage service. We then have one central place, making it easier to find volunteering opportunities in the University and the local community.
"Volunteering gives a sense of purpose as well as gaining new skills and confidence. That feeling of satisfaction, knowing you have helped someone or something is hard to beat!"
Aberystwyth Students' Union has organised a range of activities forStudent Volunteering Week 2018, including a beach clean, a charity knitting event and Postcard Project as well as opportunities to volunteer in the local community.
Ends