Aberystwyth academics appointed to Research Excellence Framework panels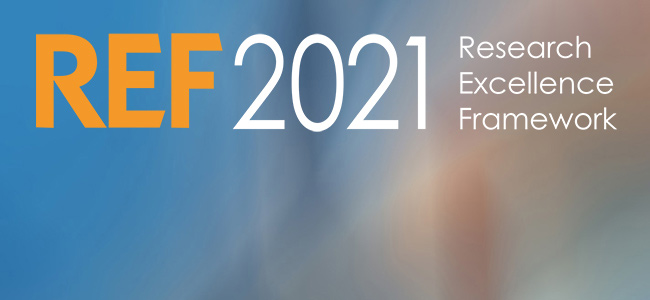 Four prominent academics from Aberystwyth University have been selected as panel members for the 2021 Research Excellence Framework.
Professor Colin McInnes from the Department of International Politics has been appointed as an interdisciplinary adviser and member of Sub-panel 19: Politics and International Studies. 
Professor McInnes has also been appointed as a panel member for the 'criteria phase' which will develop the detailed guidance and criteria for REF 2021, as well as for the 'assessment phase' which will involve the full assessment of submissions made by institutions.
Professor Mike Gooding, Director of the Institute of Biological, Rural and Environmental Sciences, has been appointed as a member of Sub-panel 6: Agriculture, Veterinary and Food Science, for the assessment phase.
Professor Qiang Shen, Director of the Institute of Mathematics, Physics and Computer Science, has been appointed as a member of Sub-panel 11: Computer Science and Informatics, for the assessment phase.
Professor Phillipp Schofield, Professor of Medieval History at the Department of History and Welsh History, has been appointed as a member of Sub-panel 28: History, for the assessment phase.
First carried out in 2014, and replacing the Research Assessment Exercise (RAE), the Research Excellence Framework (REF) assesses the quality of research in UK universities and higher education colleges, and is undertaken by the four UK higher education funding bodies.
Research is judged on the quality of outputs (e.g. publications, performances, and exhibitions), their impact beyond academia, and the environment that supports research, with the results informing the allocation of research funding.
Panel members were selected from over 4,000 nominations to the four main panels and the 34 sub-panels.
Professor Elizabeth Treasure, Vice Chancellor, said: "I congratulate my colleagues on being nominated by their peers for these important roles in the REF 2021 process. Their appointment reflects their reputation and expertise within their subject areas, and their commitment to their academic disciplines."
The results of the last REF in 2014 reported that 95% of the research activity submitted by Aberystwyth University was of an internationally recognised standard or higher, with world leading research (4*) identified in all 17 of the Units of Assessment submitted.