Aberystwyth computer scientist enters IT Hall of Fame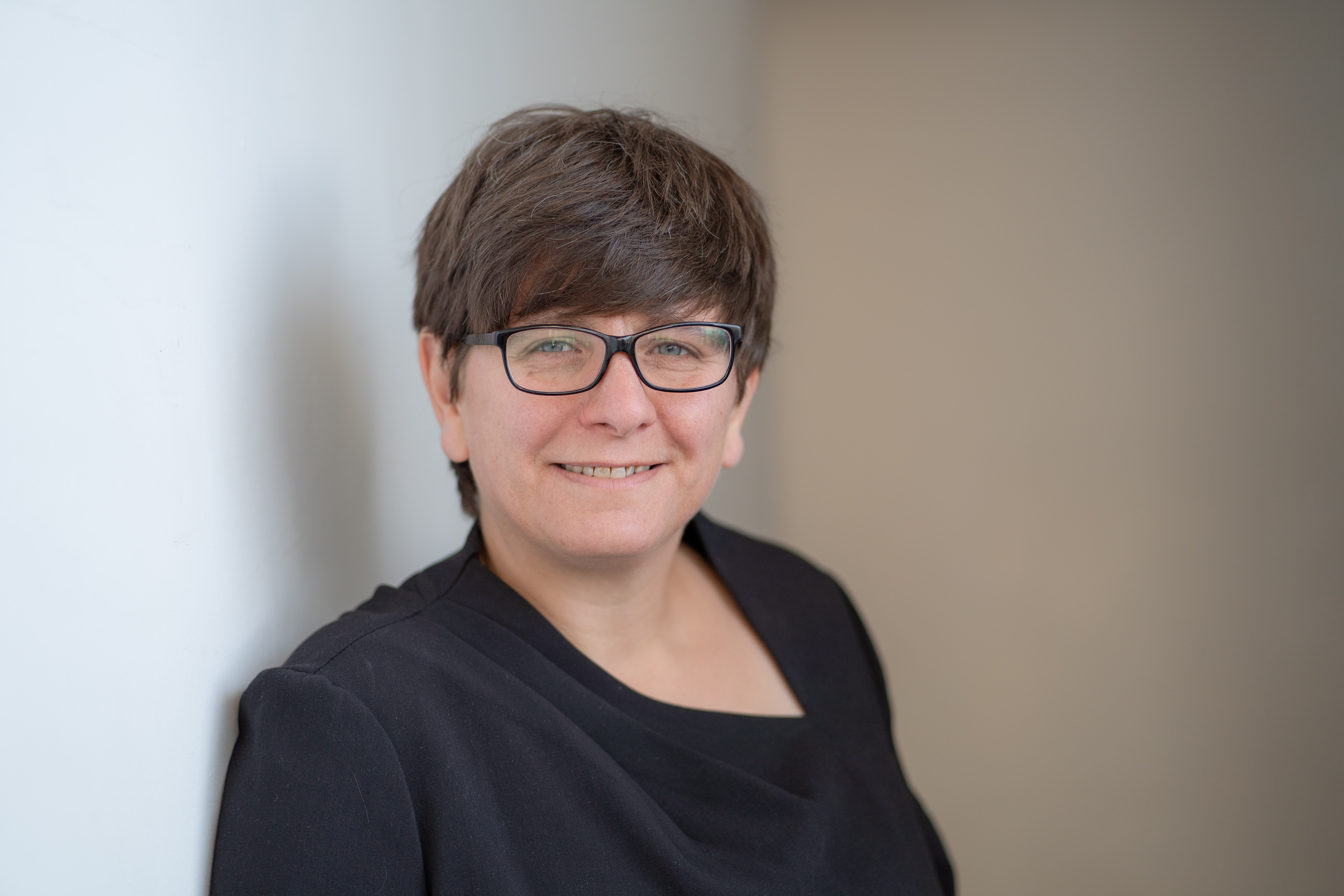 Dr Hannah Dee, senior lecturer at the Department of Computer Science, has been selected for Computer Weekly's Most Influential Women in UK IT Hall of Fame.
An Aberystwyth University computer scientist who has dedicated much of her professional career to promoting the role of women in technology has been honoured by a leading technology news website.
Dr Hannah Dee, senior lecturer at the Department of Computer Science, has been selected for Computer Weekly's Most Influential Women in UK IT Hall of Fame.
Established in 2015, the Hall of Fame showcases the lifetime efforts and achievements of select group of women who have been nominated for Computer Weekly's annual list of the most influential women in the UK technology sector.
Dr Dee's elevation to the Hall of Fame follows her inclusion in Computer Weekly's Top 50 Most Influential Women in UK IT four years running and was ranked 9th in 2016 and 2017.
Joining Dr Dee in the Hall of Fame this year are Chi Onwurah, Shadow Industrial Strategy Minister and Labour MP for Newcastle upon Tyne Central; Sarah Wood, co-founder and CEO of Unruly Media, and Sherry Coutu CBE, founder of ScaleUp Institute and Founders4Schools.
This year's inductees into the UK Women in IT Hall of Fame join an elite group of just nine previous entrants, including Baroness Martha Lane Fox, co-founder of Lastminute.com, and Maggie Philbin OBE, broadcaster and co-founder and CEO of Teen Tech.
Professor Qiang Shen, Director of the Institute of Mathematics, Physics and Computer Science at Aberystwyth University, said: "Hannah has been extremely influential in raising the profile of women in STEM and inspiring a new generation of women to study computer science. I cannot think of anyone more deserving of this accolade. As an institute, we extend our warmest congratulations to her."
Dr Dee said: "The other people in the Hall of Fame are superstars and it feels rather weird being in their company. I set up the BCSWomen Lovelace Colloquium when I was a post-doc researcher because I realised that there wasn't anything to support women at that particular career point and it has developed to be a big part of the calendar for Women in Technology events in the UK. Today, there is so much going on - companies are offering programmes that are looking specifically at young women in tech which is opening up the tech world to women who maybe hadn't considered it in the first place. The idea that computing is for everyone is something we have to embrace, looking at the way technology in the world is going and the way in which tech devices now permeate everything we do."
Dr Dee set up the BCSWomen Lovelace Colloquium, the UK's main conference for female undergraduates, in 2008, and ran it for the first 10 years. She's now deputy chair of the Colloquium, which welcomed over 200 attendees in Sheffield in 2018.
She was also instrumental in BCSWomen's "Appathon" world record attempt, writing the materials and training the trainers so that more than 1,000 people in over 30 locations learned how to build Android apps at the same time, with every session led by a woman trainer.
In 2018 she helped run the first Women in Tech Cymru summer conference, managing the local organisation and tech stream.
As a senior lecturer at Aberystwyth University she teaches computer vision and databases, and researching in computer vision.
As well as being an active researcher, Dr Dee has five teaching awards and is a senior fellow of the Higher Education Academy.
Dr Dee also works hard to enthuse younger people about computing, particularly as a creative subject, helping to run the award-winning Aberystwyth Robotics Club.
She also works with local schools through the Playful Coding initiative, and contributes to sessions for women students from local secondary schools.
She has been on the committee of BCSWomen for more than a decade, and is deputy chair of BCS Mid Wales.