AHRC funding to develop the next generation of academics in the arts and humanities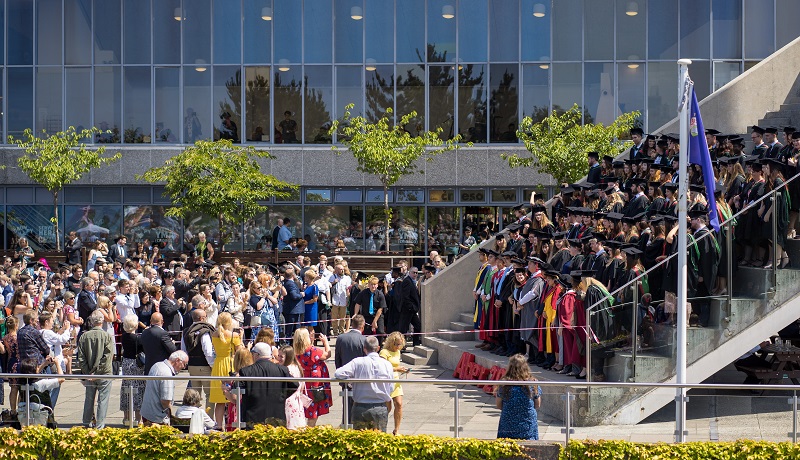 The South, West and Wales Doctoral Training Partnership is to receive funding from the Arts and Humanities Research Council (AHRC) over eight years to deliver postgraduate supervision, training and skills development from 2019.
The Consortium – a collaboration between Aberystwyth University and eight other universities Bath Spa, Bristol, Cardiff, Cranfield, Exeter, Reading, Southampton and UWE – is one of 10 Doctoral Training Partnership to have been awarded a total of £170 million funding from the AHRC.
The South, West and Wales Doctoral Training Partnership was originally established in 2014 and has adapted and expanded to form a strategic regional partnership which will offer greater opportunities for staff and students alike.
In addition to new members, Cranfield University and the University of the West of England, the consortium has formalised membership with an Independent Research Organisation, the Amgueddfa Cymru-National Museum of Wales.
The Consortium will offer postgraduate studentships, Collaborative Doctoral Awards, and training and development opportunities across the full range of the AHRC's disciplines, with a strong emphasis on collaboration between the members of the consortium and 23 cultural, arts, heritage and industry partners including Aardman Animations, Arts Council South West, Cornwall Museum Partnerships and Historic England.
The South, West and Wales consortium is committed to developing creative approaches across disciplinary and interdisciplinary research that will facilitate the building of a new communities of scholars, researchers and professionals who are flexible and able to respond to both fast-moving research and industry environments.
The funding will allow for the development of a diverse pool of highly trained, skilled and professional researchers who will contribute to the UK's cultural, economic and social wellbeing.
Professor Chris Thomas, Pro Vice-Chancellor for Research and Innovation at Aberystwyth University, said: "As a research-led institution, Aberystwyth University is committed to supporting and developing early career researchers to undertake world-leading research with impact. This latest funding from the Arts and Humanities Research Council builds on interdisciplinary collaboration across a range of universities as well as external partners and professional practitioners, with the aim of delivering excellence in all aspects of research supervision and training. This high quality training programme is a further enhancement to Aberystwyth's thriving postgraduate community and we look forward to working with our partners as we develop the research talent of the future."
Professor Edward Harcourt, the AHRC's Director of Research, Strategy and Innovation, said: "The AHRC is delighted to announce its renewed commitment to the Doctoral Training Partnerships model. Our support for the next generation of arts and humanities researchers is critical to securing the future of the UK arts and humanities sector, which accounts for nearly a third of all UK academic staff, is renowned the world over for its outstanding quality, and which plays a vital part in our higher education ecosystem as a whole.
"We were extremely pleased with the response to our call, which saw high-quality applications from across the UK from a variety of diverse and innovative consortia, each with a clear strategy and vision for the future support of their doctoral students."