New project to tackle equality, diversity and inclusion in engineering and physical sciences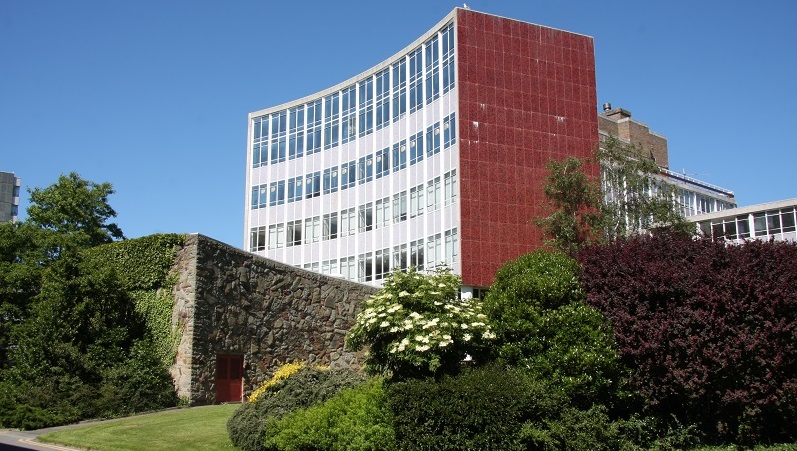 The award winning Physical Sciences Building at Aberystwyth University
Aberystwyth University is involved in a multi-million pound initiative aimed at improving equality, diversity and inclusion in engineering and physical sciences.
A total of eleven different projects have been launched at universities across the UK, funded with £5.5 million from the Engineering and Physical Sciences Research Council (EPSRC).
The projects were selected under the EPSRC's Inclusion Matters call, the first initiative of its kind launched as part of a collective approach by UK Research and Innovation (UKRI) to promote equality, diversity and inclusion.
Aberystwyth University is a partner on the 'Challenging Different Forms of Bias in Physical Sciences and Engineering Research' project, led by the University of Birmingham.
Other partners on the £531,287 project are the University Hospitals Birmingham NHS Foundation Trust, and Vitae, a global leader in supporting the professional development of researchers.
The academics from Aberystwyth University involved in the research include Dr Christine Zarges from the Department of Computer Science, and Dr Sarah Riley and Saffron Passam from the Department of Psychology.
Speaking after the project launch on 9 August 2018, Dr Christine Zarges said: "We are proud to be part of this important research project which will investigate the underlying causes surrounding career progression among women academics and academics from ethnic minority backgrounds working in engineering and physical sciences. Best practice and successful initiatives will be identified and shared across the sector as we tackle together the issues of equality and diversity in engineering and the physical sciences."
Dr Alison Wall, EPSRC's Associate Director for Building Leadership, said: "The Inclusion Matters call projects display ambition, creativity and a commitment to addressing the pressing equality and diversity issues facing engineering and the physical sciences. Through new research, innovative approaches and a broadening of activities, they will inform and shape significant cultural change across institutions and share their learning with the whole sector."
Programme Director Professor Jon Rowe, Director of Research at the University of Birmingham's College of Engineering and Physical Science, said: "Activities will include looking at how the quality and value of academics' work is assessed in promotion processes and in the Research Excellence Framework (REF) to understand where sources of bias arise. Questions such as 'Is there a bias when the gender of the academic is known?' 'Is it the result of the group dynamic of a panel of assessors?' and 'Are women encouraged to work in particular research areas, perhaps those outside of STEM subjects' will also be addressed."