'Beyond the NHS: Is Health Really 'Global'?'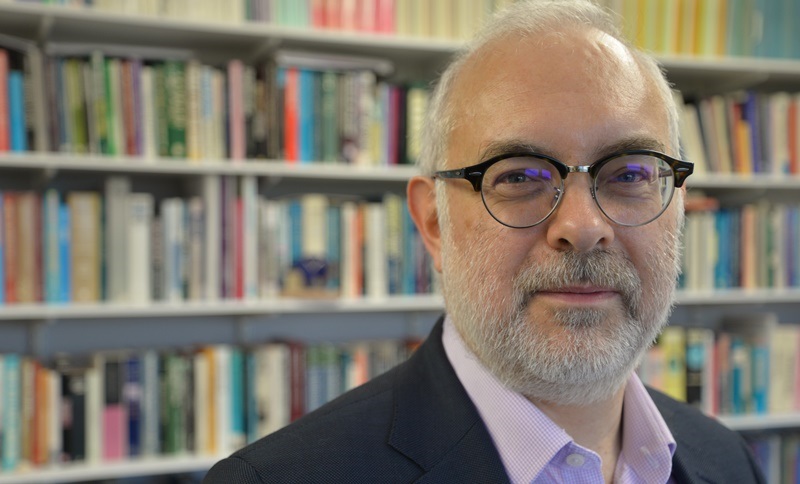 Professor Colin McInnes, UNESCO Chair in HIV/AIDS Education and Health Security in Africa at Aberystwyth University
Please note that this lecture has been postponed. A new date will be announced soon.
The ability of diseases to move rapidly across boundaries and continents in a global age, and the resurgence of nationalism will be the focus for a Learned Society of Wales public lecture at Aberystwyth University on Tuesday 12 March 2019.
'Beyond the NHS: Is Health Really 'Global'?' will be delivered by Professor Colin McInnes, of the University's Department of International Politics.
In his lecture Professor McInnes will argue that over the past two decades, the narrative that 'health is global' has become commonplace, posing a challenge to the idea of a purely 'national' health service, able to meet the demands of citizens.
"The ability of diseases to move rapidly across boundaries and continents, the mobility of the health workforce, the multi-national nature of pharmaceutical companies are all elements in a new landscape which suggests that health can no longer be determined or governed nationally. Rather global health requires global solutions", said Professor McInnes.
Professor McInnes will however suggest that this narrative is not only over-stated, but that more recent developments undermine it yet further. Not least, resurgent nationalism provides a competing narrative to globalization, while new thinking about 'planetary health' suggests that perspectives may need to be broadened beyond the global.
The lecture takes place in the Main Hall of the International Politics and History Building at Aberystwyth University at 6:00pm.
The event forms part of the Learned Society of Wales' Our Future Health series of prestigious lectures to mark the 70th anniversary of the NHS.
Professor Colin McInnes was recently elected as Chair of the UK National Commission for UNESCO and received the Special Achievement Award at the inaugural Wales Social Research awards in 2017.
He has published widely on global health issues and security and has advised Public Health Wales on its development of an international health strategy and the InterAction Council on global health issues.
The Learned Society of Wales was set up in 2010 to recognise and represents excellence and promote scholarship and research, wherever it is found in Wales while appreciating the national and global dimension. It has over 500 Fellows elected in recognition of academic excellence.
Open to all, the event is free but registration is required.