Leading lawyer to head longest-established law department in Wales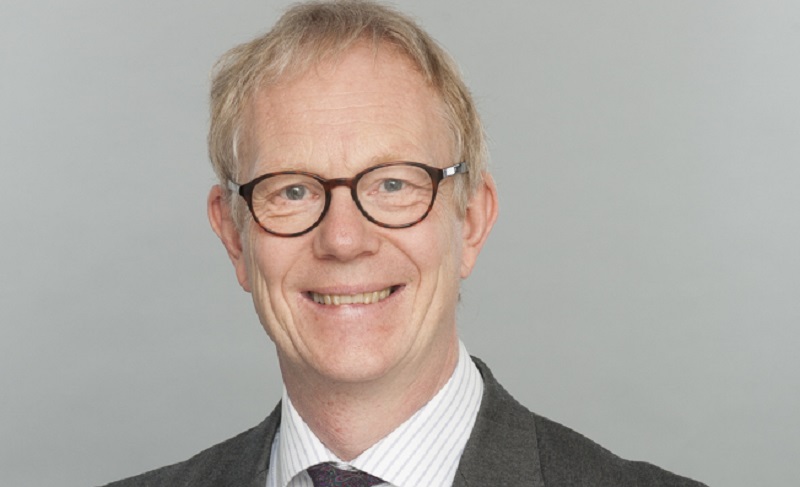 Professor Emyr Lewis will take up his post as Head of the Department of Law & Criminology at Aberystwyth University in September 2019.
Aberystwyth University has announced the appointment of leading Welsh lawyer Emyr Lewis as Head of its Department of Law & Criminology.
Professor Lewis will take up his new role in September 2019.
A practising lawyer for over 35 years, Professor Lewis has worked at the same firm since 1982, starting as an articled clerk at what was then Morgan Bruce and Nicholas in Cardiff and working his way up to the position of Senior Partner for Wales at the firm now known as Blake Morgan LLP.
A specialist in commercial and public law, Professor Lewis has advised Welsh Government and UK Government departments amongst others.
He has also served as the UK Representative on the Council of Europe's Committee of Experts under the European Charter for Regional and Minority Languages (2001-2013).
While continuing to work as a lawyer, he held the part-time post of Senior Fellow in Welsh Law at the Wales Governance Centre at Cardiff University (2011-2014) where he transformed the teaching of law of devolution. He is a former member of Aberystwyth University's Audit Committee and is currently an independent member of the Board of Governors at the University of South Wales.
Professor Elizabeth Treasure, Vice-Chancellor at Aberystwyth University, said: "I am delighted to be appointing such a highly respected member of the legal profession to lead the longest established law department in Wales. Professor Lewis brings with him a wealth of experience in areas of law so relevant to academic study and to public life in Wales today. A fluent Welsh-speaker, he is also embedded in the culture and literary tradition of Wales."
Professor Lewis said: "I have thoroughly enjoyed the challenge of a career as a practising lawyer in a leading firm during a period where there has been so much radical change, both in the law and in the legal profession. I look forward now to the challenge of my new role within the highly-respected department at Aberystwyth University."
Professor Lewis is also a poet, active in Welsh literary and cultural life. He has won both the Chair and the Crown at the National Eisteddfod, and is Honorary Solicitor to the Court of the Eisteddfod. His latest volume Twt Lol is on the Welsh-Language Short List in the 2019 Wales Book of the Year poetry category.