Alumni on the Welsh Book of the Year shortlist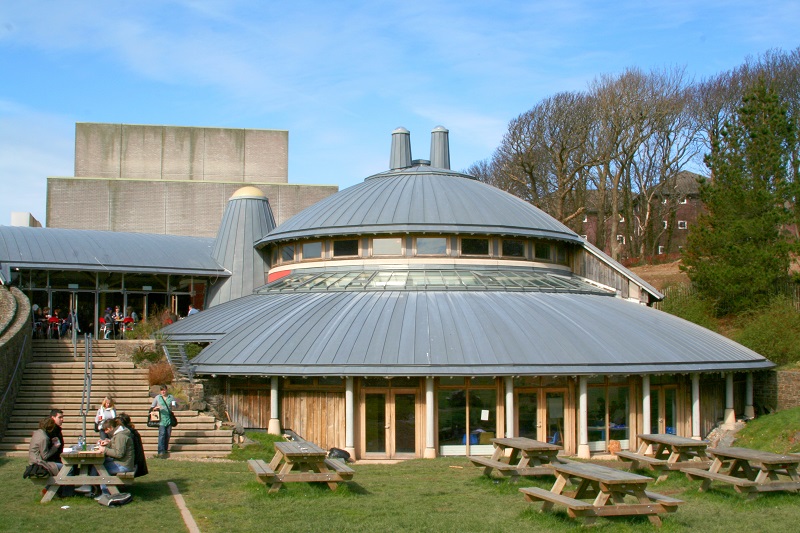 The awards ceremony will be held at Aberystwyth Arts Centre, Thursday 20 June 2019
Six Aberystwyth University alumni are amongst those who have been shortlisted for the 2019 Wales Book of the Year.
The winners will be announced this evening, Thursday 20 June 2019, at an awards ceremony at Aberystwyth Arts Centre on Penglais Campus.
Hosted by broadcaster Seren Jones, the awards will see a total of £12,000 in prizes shared amongst the winners.
Among those shortlisted are the poet and lawyer Emyr Lewis, who is set to join Aberystwyth University as the new Head of Law and Criminology in September 2019.
The awards are presented annually to the best works in the fields of creative writing and literary criticism in three categories: Poetry, Fiction and Creative Non-Fiction.
The Aberystwyth University alumni selected for the Welsh and English Shortlist for Wales Book of the Year Award are:
Poetry Award (Welsh)
Twt Lol, Emyr Lewis (Gwasg Carreg Gwalch)
Stafell fy Haul, Manon Rhys (Cyhoeddiadau Barddas)
Aberystwyth University Fiction Award (Welsh)
Ynys Fadog, Jerry Hunter (Y Lolfa)
Esgyrn, Heiddwen Tomos (Y Lolfa)
Creative Non-Fiction Award (Welsh)
Cymru mewn 100 Gwrthrych, Andrew Green (Gwasg Gomer)
Roland Mathias Poetry Award (English)
Salacia, Mari Ellis Dunning (Parthian Books)
This panel of judges at this year's awards include Dr Cathryn Charnell-White, Head of the Department of Welsh and Celtic Studies, Dr Louise Holmwood-Marshall, Head of the Department of English and Creative Writing and alumnus Idris Reynolds.
Announcing the shortlist for this year's Award, Lleucu Siencyn, Chief Executive of Literature Wales, said: "These exceptional titles encourage readers to explore and consider some of life's biggest questions. Mental health and identity – both personal and national – flow through these selections. This is contemporary Welsh writing at its very finest."
Tickets for the awards ceremony are £7.50 and can be ordered from Aberystwyth Arts Centre.
As part of a new partnership, the fiction awards in both languages ​​are being sponsored by Aberystwyth University.
Shortlisted for the Aberystwyth University Fiction Award are Arrest Me, for I Have Run Away, Stevie Davies (Parthian Books); West, Carys Davies (Granta Publications); and Sal, Mick Kitson (Canongate Books).
Shortlisted for Gwobr Ffuglen Prifysgol Aberystwyth are Ynys Fadog, Jerry Hunter (Y Lolfa); Llyfr Glas Nebo, Manon Steffan Ros (Y Lolfa); and Esgyrn, Heiddwen Tomos (Y Lolfa).
To read more about the short-listed volumes and their authors, please visit: www.literaturewales.org.