Bovine TB – pan-industry discussion on next steps in battle against disease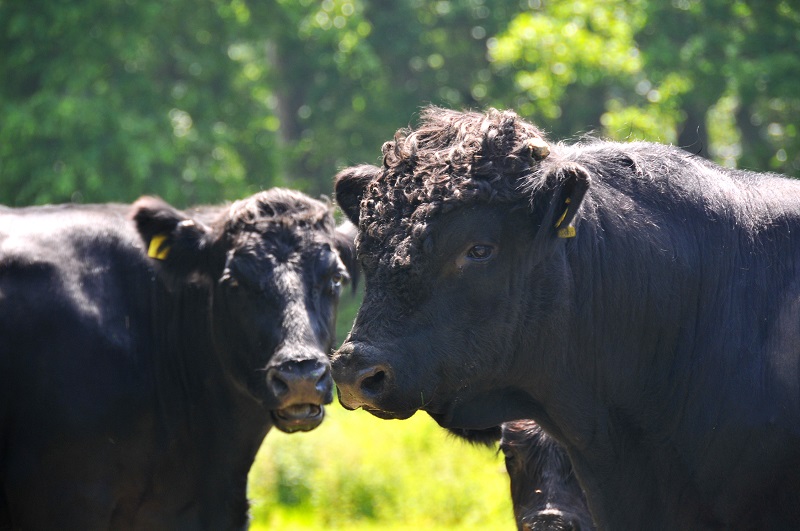 Farmers, vets and scientific researchers will come together at the Royal Welsh show to set the agenda in the fight against TB in cattle. A panel including some of Wales' most influential figures in the field will consider the role of science, alongside the input of vets and farmers.
The 'TB or no TB?' event organised by Aberystwyth University will be held at the Aberystwyth University Education Pavilion, adjacent to S4C on the edge of the main ring, at 15:00 on Monday 22 July 2019.
Compensation from the Welsh Government for loss of livestock due to Bovine TB was reported to have totalled around £14.5m in 2018/19, with over 11,000 cattle slaughtered in 2018.
The disease has been described as the most pressing animal health challenge facing Wales.
The event is being co-ordinated by Prof Glyn Hewinson, who is leading the development of Aberystwyth University's Centre of Excellence for Bovine TB.
Other contributors include Wales' Chief Vet, Prof Christianne Glossop, and Glamorgan dairy farmer, Abi Reader. The session will be open to all Royal Welsh visitors.
The full list of contributors includes:
Prof Iain Donnison – Head of IBERS at Aberystwyth University
Prof Christianne Glossop – Chief Veterinary Officer for Wales
Abi Reader – Dairy farmer from Glamorgan
Brendan Griffin, MVB MWCVS – Fenton Vets, Quality Assurance Director at Iechyd Da
Prof Glyn Hewinson – Sêr Cymru Chair, Aberystwyth University Centre of Excellence for Bovine Tuberculosis.
Prof Glyn Hewinson of the Centre of Excellence for Bovine TB at Aberystwyth University said: "This session will be a fantastic opportunity for all of the key groups interested in Bovine TB to come together and discuss the latest developments in our fight against this terrible disease. It is so important that we take advantage of opportunities to maintain an ongoing dialogue which will promote all our understanding of issues which influence the spread of Bovine TB as well as our efforts to eradicate it.
"Whether we're talking about the causes of infection, how to combat existing cases, or our wider work to identify new ways of halting Bovine TB, I hope we will cover all the major developments in what we can probably all agree is the most pressing animal health issue facing the farming industry in our country today, and in many others."
Due to limited spaces available, people interested in attending the event are asked to register in advance by emailing gaj30@aber.ac.uk.
The Centre of Excellence for Bovine Tuberculosis at Aberystwyth University is a hub for national and international research into Bovine TB. Its aim is to eradicate the cattle disease and to grow and develop academic research expertise in Wales.
The Centre is backed by Sêr Cymru II which is funded by Welsh Government, the Higher Education Funding Council for Wales, participating Welsh Higher Education institutions and the European Regional Development Fund.