WISERD to receive major funding from ESRC for continuation of civil society research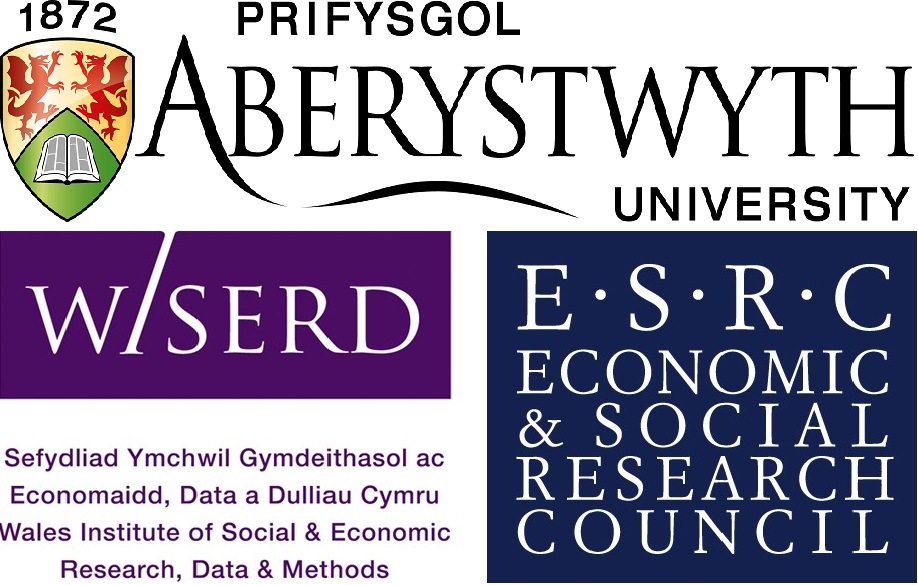 WISERD, Wales Institute of Social and Economic Research, Data and Methods is one of four social science research centres in the UK to be successful in the highly competitive Economic and Social Research Council (ESRC) Centres Competition.
WISERD, a collaborative venture between the universities of Aberystwyth, Bangor, Cardiff, South Wales and Swansea – working together to improve the quality and quantity of social science research in Wales and beyond, will receive £6.3 million as reinvestment into the continuation of its civil society research – the third major funding to be awarded in WISERD's ten-year history.
The new WISERD Civil Society Centre will build on all previous WISERD research activities to undertake an ambitious five-year research programme focusing on the concept of changing perspectives on civic stratification and civil repair.
The new programme aims to transform our understanding of how civil society is affected by, responds and contributes to, forms of civil exclusion and expansion, civic loss and gain, and the potential for civil society organisations to play a key role in repairing the fabric of civil life.
Through the production of new empirical evidence and analysis, the programme will impact on policy and societal practice. It will address many of the key challenges facing society, such as social and economic inequality, political polarisation and disengagement, migration and multiculturalism, the changing dynamics of work and the gig economy, and the impact of new technological innovations.
To deliver this ambitious and interdisciplinary research programme, WISERD will draw on expertise and innovation from across its partner universities of Aberystwyth, Bangor, Cardiff, South Wales and Swansea. Partnerships with other universities in the UK and across the globe will also play an important role. Key areas of skills and knowledge will include international comparative research, longitudinal research design and analysis, ethnographic and observational research, extended case studies and participatory research methods. Data infrastructure and data integration will also be a focus of the new programme.
Principal Investigator and Centre Director, Professor Ian Rees Jones, said: "This is a landmark achievement for WISERD. One of our key strengths is the ability to jointly undertake research with civil society partners, such as charities and our local communities. This award gives us the opportunity to further strengthen these partnerships and networks, in the UK and internationally, and deliver an exciting and accessible knowledge exchange programme over the next five years. We're also looking forward to continuing to expand the capacity of social science research and nurturing another generation of future research leaders."
ESRC Executive Chair, Professor Jennifer Rubin, said: "We are delighted to announce the funding for these four centres, which demonstrate the breadth of social science excellence in the UK. It is heartening to see the existing ESRC centres continue to build on an impressive body of work."
UK Research and Innovation Chief Executive, Professor Sir Mark Walport, said: "These four centres represent significant investments across the social science research landscape. They will play an important role in maintaining the UK's international standing at the cutting edge of social science research."
The new WISERD Civil Society Centre will start in October this year and continue until 2024.