University partners with NatWest to give entrepreneurs a boost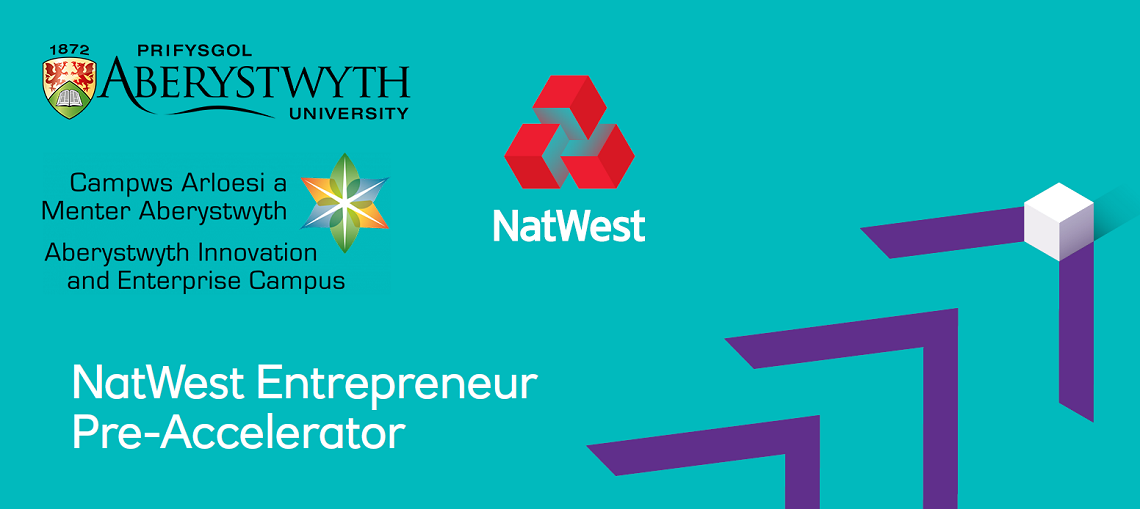 Aberystwyth University and AberInnovation have joined forces with NatWest to help aspiring local entrepreneurs, by launching a satellite version of the bank's Pre-Accelerator programme.
The programme, which is open to entrepreneurs with an early-stage idea or those that have just started their own business, aims to benefit both students and local businesses.
Part of NatWest's successful Entrepreneur Accelerator programme, the Pre-Accelerator is a digital programme supported by face-to-face events. Fully funded by the bank, participants do not need to bank with NatWest to take part.
During the programme, which launches on December 4 with an Ignition event at the University, entrepreneurs will have access to 12 digital modules to help empower them with the skill sets they will need to develop their business proposition.
Last year more than 6,000 businesses throughout the UK took part in one of NatWest's Entrepreneur Accelerator programmes, 47% of whom were women. In total these businesses have attracted more than £31m in investment and funding.
Tony Orme, Aberystwyth University's entrepreneurship champion, said: "We are delighted to be working with NatWest to bring this flagship programme to Aberystwyth. Only delivered in major UK cities until now, we are very pleased to be hosting the programme on Penglais Campus, and look forward to welcoming budding entrepreneurs from the local community as well as our own enterprising students."
Dr Rhian Hayward MBE, Chief Executive Officer of AberInnovation, said: "The NatWest Pre-accelerator programme appeals to entrepreneurs and early stage companies in the agri-sciences wishing to explore getting investor-ready. The programme adds to our support for individuals with great ideas who could additionally benefit from the new facilities at the Aberystwyth Innovation and Enterprise Campus, to help them accelerate their products and services to market."
James Powell, NatWest Regional Entrepreneur Director, said: "We're delighted to be working with Aberystwyth University to launch a satellite version of our hugely successful Pre-Accelerator Programme at the University. This is a fantastic opportunity for local entrepreneurs who have a great business idea that they want to bring to life or those that have just started a business."