Pantycelyn Lecture: 'A necessary person, Alwyn D. Rees (1911-1974): Battles long ago for Language and University'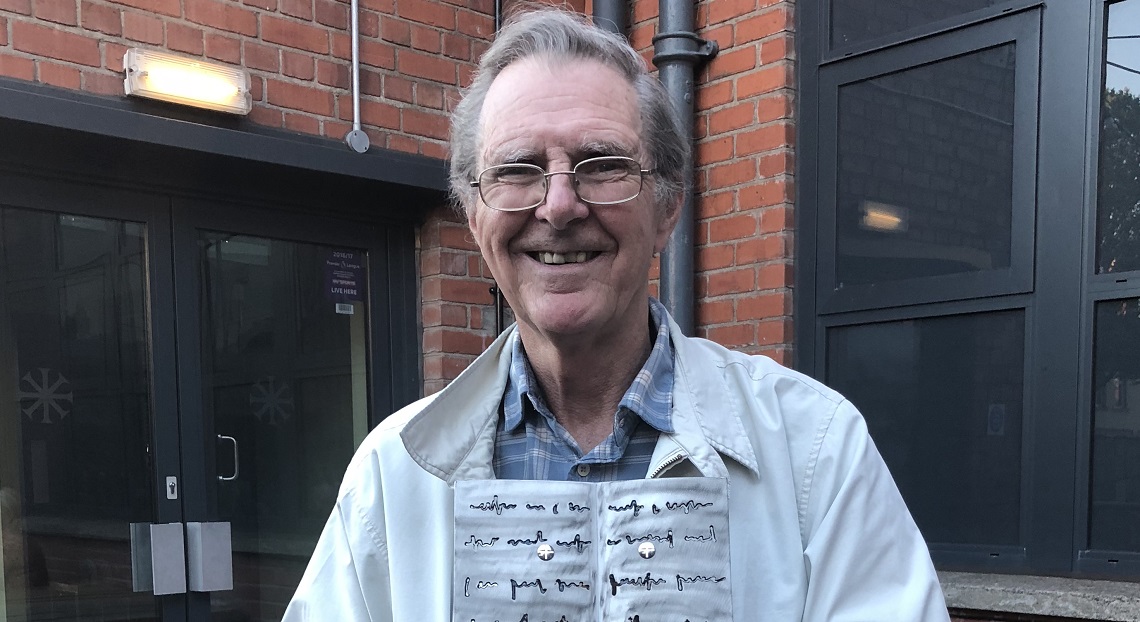 Professor M Wynn Thomas
The academic and Welsh language campaigner Alwyn D Rees will be the focus of the Pantycelyn Lecture which takes place at Old College, Aberystwyth University, on Wednesday 6 November 2019.
Originally from Gorseinon near Swansea and a Geography graduate of Aberystwyth University, Alwyn D Rees was Director of the University's External Studies Department and for many years editor of the journal Barn, until his untimely death in 1974, aged 63.
But it is his contribution to the struggle to save the University of Wales in the early 1960s, and then his invaluable role in securing Pantycelyn as a Welsh hall of residence that will be the focus for Professor M Wynn Thomas in his lecture 'Heriwr anhepgor, Alwyn D. Rees (1911-1974): Brwydrau iaith a Phrifysgol hanner canrif yn ôl' ('A necessary person, Alwyn D. Rees (1911-1974): Battles long ago for Language and University').
Professor Thomas will also set the establishment of Pantycelyn 1974, and its predecessors Neuadd Ceredigion, a Welsh-language hall for women opened in 1967, and Neuadd Bryn, a Welsh-language hall for men opened in 1968, in the context of the wider campaigns for the Welsh language in the 1960s, and celebrate its contribution to the language and culture of Wales.
Professor Elizabeth Treasure, Vice-Chancellor of Aberystwyth University, said: "I look forward to Professor M Wynn Thomas's lecture, and to learning about Alwyn D Rees who made an important contribution to establishing Pantycelyn as a Welsh hall of residence in the first place. It is a matter of great pride for me that the work to redevelop the hall is gaining momentum, and I very much look forward to seeing it re-open in September 2020 as a home for a new generation of Welsh speaking students and learners."
Gwerfyl Pierce Jones, Chair of the Pantycelyn Project Board said: "Holding the lecture is a means to maintain the momentum of this project during the construction phase. It is cause for celebration, and it is nice to do so in the company of so many of Pantycelyn's friends, including some who were at the forefront of the campaign to reopen the hall. At the same time it is an opportunity for us to look at the wider context by recognizing the contribution of one of the greats of this nation and of this University half a century ago and more. And to bear in mind that his campaign to establish a Welsh hall of residence here in Aberystwyth was only one of the many contributions he made."
The lecture is part of a series of activities planned between now and September 2020 when Pantycelyn Hall re-opens its doors after an investment of £16.5m.
The Pantycelyn Lecture will be held on Wednesday, 6 November 2019, in the Old College hall, with a drinks reception at 5.30pm and the lecture at 6.00pm.
Tickets for the lecture are free and available on Tocyn Cymru.
Professor M Wynn Thomas
Professor M Wynn Thomas is Professor of English Literature and Creative Writing at Swansea University and holds the Emyr Humphreys Chair for Welsh Writing in English.
A Fellow of the British Academy and the Learned Society of Wales, of which he was a co-founder, he is a Member of the Gorsedd and an Honorary Fellow of the Coleg Cymraeg.
He has lectured across the world and has twice been a Visiting Professor at Harvard University. A prolific author, his volume All That Is Wales: The Collected Essays of M Wynn Thomas won the 2018 Book of the Year Award for Non-Fiction.
Pantycelyn 2020
In September 2020 Neuadd Pantycelyn will re-open and welcome its first residents.
Since it was established as a Welsh hall of residence in 1974 it has been home to thousands of students, both Welsh speakers and learners, in a vibrant and welcoming community.
Aberystwyth University, with the support of Welsh Government, is investing £16.5m to transform it into 21st century accommodation.
Construction is rapidly gaining momentum, with the first rooms nearing completion on the upper floor of the Hall.
When it opens in September 2020 it will offer state-of-the-art en-suite accommodation for up to 200 students in a catered Hall, and will be the only one of its kind in Wales.