Imagining Utopias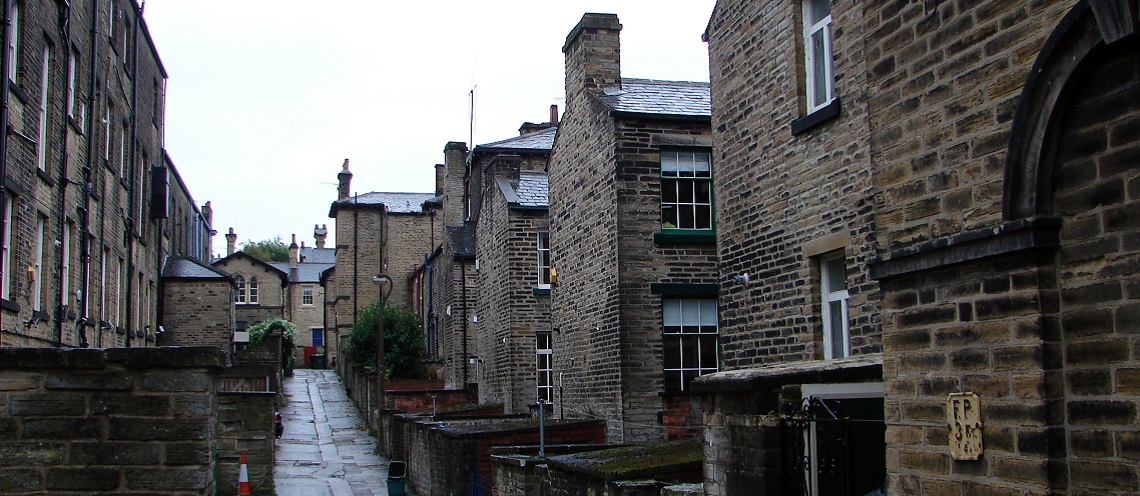 Saltaire in Yorkshire – a mill town which is now a world heritage site
A new public engagement project at Aberystwyth University is considering how people understand and express the utopian ideal.
Led by Dr Alice Vernon and Dr Jacqueline Yallop from the Department of English and Creative Writing, the Imagining Utopias project is about communities, what makes a utopia, and how people can respond creatively to the utopian ideal.
Dr Alice Vernon has been running a series of workshops in schools, universities and community spaces: "We have been asking people what they think about when they think about utopias? Do they imagine glittering cities with technology to cater for their every need? Or do they imagine a community in harmony with nature? Perhaps a well-balanced mixture of both - a proliferation of green urban spaces.
"Our workshops have invited people to think about where they live, to see the elements of utopia in their own environment, to discuss the utopian ideals of the past and to imagine what a perfect community could look like today."
The project has also launched a creative competition which invites members of the public to express their ideas of a utopian ideal through creative writing, art, or film.
Dr Yallop explains: "We're very excited to be launching a competition, which we hope will inspire people to think creatively about what a modern Utopia might be like. For example, is your favourite place a little bit utopian? If you could make your local area perfect, how would you do it? How can we create a utopia in response to the climate crisis? Through the project we will all be reminded why it's important to keep looking for better ways of living."
The closing date for competition entries is 14 February 2020. The winner from both the 11-18 category and adult category will receive £100 in Book Tokens each.
Winners and two runners-up in each category will be included in an exhibition at Arad Goch Theatre in Aberystwyth in April 2020.
For more information about the project and the competition, visit https://tinyletter.com/ImaginingUtopias or follow the project on Twitter @AberUtopias.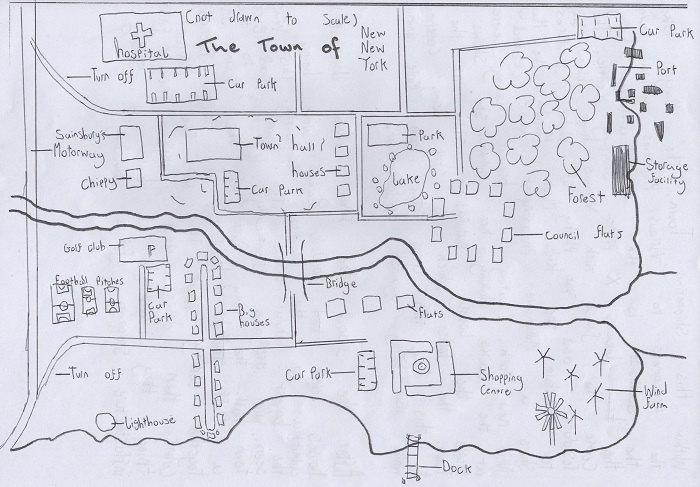 One of the Utopian 'town plans' designed in a workshop with Year 11 pupils at Argoed High School in Flintshire