Aberystwyth University finances remain on track as latest Financial Statements released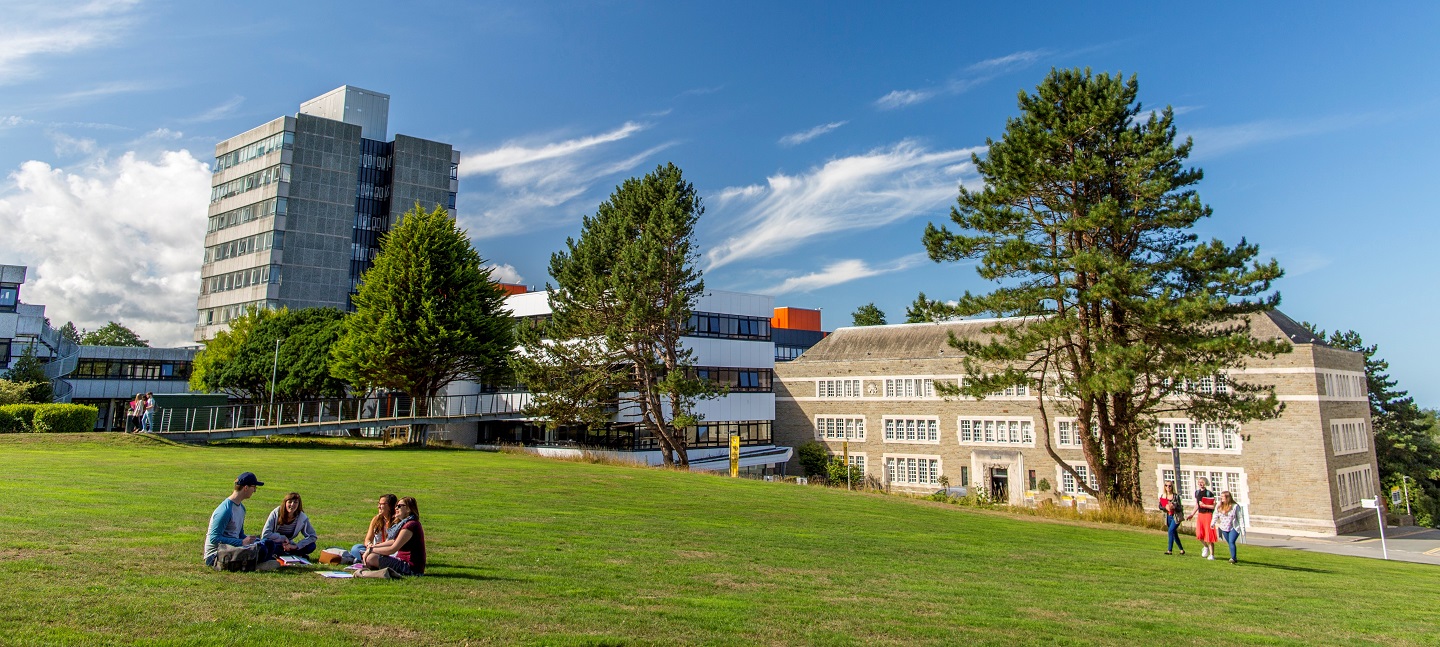 Aberystwyth University has achieved its planned underlying operating position for 2018/2019 and remains on track to deliver an operational surplus in 2019/20, according to its latest financial statement.
The University's Financial Statements for the Year Ending 31 July 2019, published online on Friday 31 January 2020, report a £2.3m operating deficit for the year, in line with projections agreed by University Council.
The improvement in the University's operating result compared with 2017/18, demonstrates continued success in meeting milestones designed to rebalance its cost base. The University expects to move into a small surplus in the current financial year.
The report highlights progress on the University's Sustainability Implementation Plan (SIP), which identified savings of £11.4 million. The SIP is designed to ensure the University's financial health for the future and although some ongoing work remains, the University is set to achieve the agreed savings.
Stephen Forster, Director of Finance and Corporate Services at Aberystwyth University said: "This report is clear demonstration of the financial progress we have made as an institution; we have accomplished what we set out to do by the end of the 2018/19 financial year. It is important and encouraging that we have achieved this and I would like to thank colleagues who have, and continue to contribute to this important work.
"As is well known, the higher education sector is currently facing a good deal of uncertainty. Our focus remains to ensure the sustainability of the institution, through prudent financial planning and managing our costs. Despite the unpredictable external environment, we have a solid framework and are both adaptable and resilient, forward focused and able to rise to challenges."
The report notes a number of major successes.
The University continues to be recognised for its outstanding teaching and research.
Named University of the Year for Teaching Quality in The Times and Sunday Times Good University Guide for the second year running in September 2018, it came top in England and Wales and Northern Ireland, and second in the UK for overall student satisfaction In the National Student Survey 2019.
There has been excellent progress on two major capital projects, with the level of investments reflected in the financial statements.
The University's ambitious capital development plans incorporate a £40.5 million state-of-the-art research facilities at Aberystwyth Innovation and Enterprise Campus, supported by significant grants from its investment partners at UKRI and WEFO. Building work began in 2017-18 and has continued throughout 2018-19, with the facilities fully operational in 2020-21.
Work is also progressing on the redevelopment of Neuadd Pantycelyn, an investment of £16.5 million which has received support from the Welsh Government. The newly refurbished Pantycelyn is due to welcome its first students in September 2020.
Aberystwyth continues to invest to meet its strategic goals, specifically the long-term provision of excellent teaching and research including the associated capital investment that underpins those objectives.
The report features a number of non-cash accounting items required by Accounting Standards, but which do not contribute to the University's underlying operating position.
During 2018/19, the University undertook a complete revaluation of its fixed assets. This has led to an impairment charge – a reduction on the value of its fixed assets – of £9.2m.
In common with many institutions in the higher education sector, the University has recorded an increase in pension deficits and a reduction in pension scheme asset values. These reflect the unpredictable nature of market values and are based on actuarial valuations of scheme assets and liabilities. They don't represent expenditure of cash today.
The University's share of the UK wide University Superannuation Scheme (USS) has seen accounting losses in future service charges of £18.5 million. This scheme covers most academic and academic-related staff.
AUPAS, the Aberystwyth University Pension and Assurance Scheme showed an accounting loss of £11.6 million for 2018/2019, compared with an £11.5 million gain in 2017/18.
These non-cash items account for the total comprehensive income deficit of £40.2 million for 2018/19 compared with the surplus of £6m in 2017/18 – when the University reported an underlying operating deficit of £7.1 million.
The £2.3m operating deficit reported in the Financial Statements for the Year Ending 31 July 2019 is in line with what was projected and the University plans to eliminate the deficit in 2019/20 when it expects to move into a small surplus.