Discover virtually everything you need to know about going to university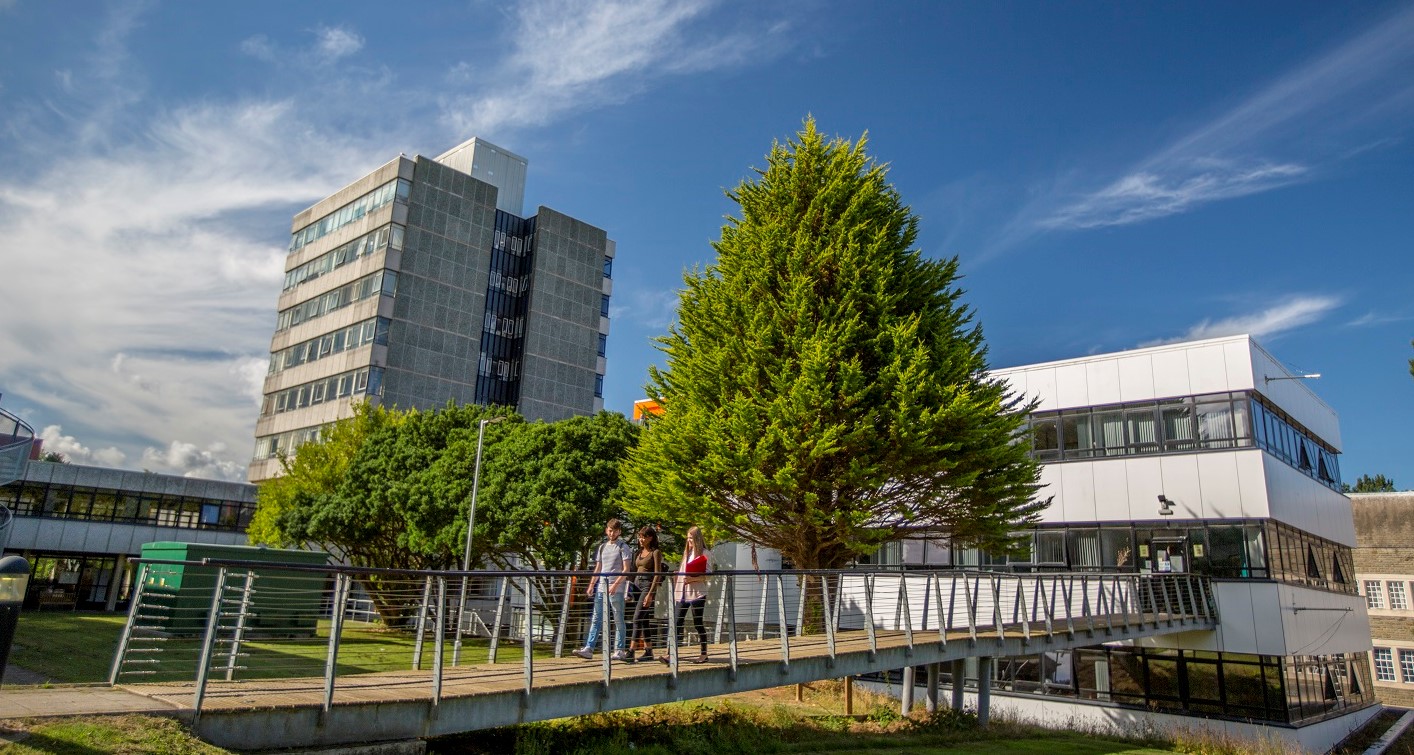 A new online portal designed to help young people with preparations for university life during the ongoing Coronavirus lockdown has been launched by Aberystwyth University.
The Online Resources Hub, which features step-by-step guides to researching universities and courses and the application process, went live for the first time on Friday 1 May 2020.
The new hub is aimed at 17 and 18 year olds who would normally be busy visiting UCAS fairs and university Open Days at this time of year.
The site also provides valuable learning resources for schools and colleges in the form of Subject Snapshots that offer unique insight by leading academics at the University into subject areas relevant to the post-16 curriculum.
There is also a new live webinar series on climate change, and plans are in place for further video lectures, TedX talks and E-HandBooks to be added over the coming weeks.
Dewi Phillips, Partnership Development Manager at Aberystwyth University said: "This is a critical time of year for young people who would normally be starting to look in earnest at their university study options for 2021 entry. Unfortunately the current lockdown prevents them from taking advantage of the usual campus tours and other visiting day activities which play such an important part in finding the university that is right for them.
"By including all this relevant information in one hub we really hope that post-16 students, teachers and parents will find it a really valuable toolkit. There are some fantastic resources in place already, whether it be completing a two week course to help build an individual project or simply watch a short presentation on how to complete a personal statement as well as some live webinars from our top academics. However, we plan to add more material over coming weeks, so watch this space."
Virtual tours and open days
The hub also offers an opportunity to go on a virtual tour of Aberystwyth University's campus and facilities which features 360 degree views of the teaching spaces and accommodation.
It will also host the University's next Online Open Day on Tuesday 5 May, when prospective students will have the opportunity to chat online to course lecturers, current students and admissions staff, learn about the different courses on offer, find out how to apply and what grades they might need and see how the range of scholarships and bursaries could help their finances.
Climate change webinars
Future students are also able to get a taste for academic life at Aberystwyth through a series of live webinars that will address the burning issue of climate change.
On Thursday 14 May at 1pm, Professor Milja Kurki from the Department of International Politics will discuss: 'How do we tackle climate change and what do political ideologies have to do with it?'  
Professor Milja Kurki's event will take on some of the fundamental challenges facing politics locally, nationally and globally. It will cover issues such as how climate change can be tackled when states and communities often focus on securing their own survival and prosperity at the expense of others, and discuss the relevance of 'political ideologies' to today's climate change debate.
On Friday 22 May at 1pm, Dr Huw Lewis from the Department of International Politics will present a Welsh language webinar on the relationship between politics and climate change.
Dr Huw Lewis will demonstrate how climate change is a process that poses fundamental challenges to traditional practices and ideas in international politics and considers the political prospects for the future. What are the barriers to cooperation and how far can they be overcome?
Future webinars planned include how climate change relates to business, geography, biology, economics and English literature.
Full details of the new Aberystwyth University Online Resources Hub are available here www.aber.ac.uk/en/undergrad/hub.