Freedom in Isolation - Creative Arts Online Exhibition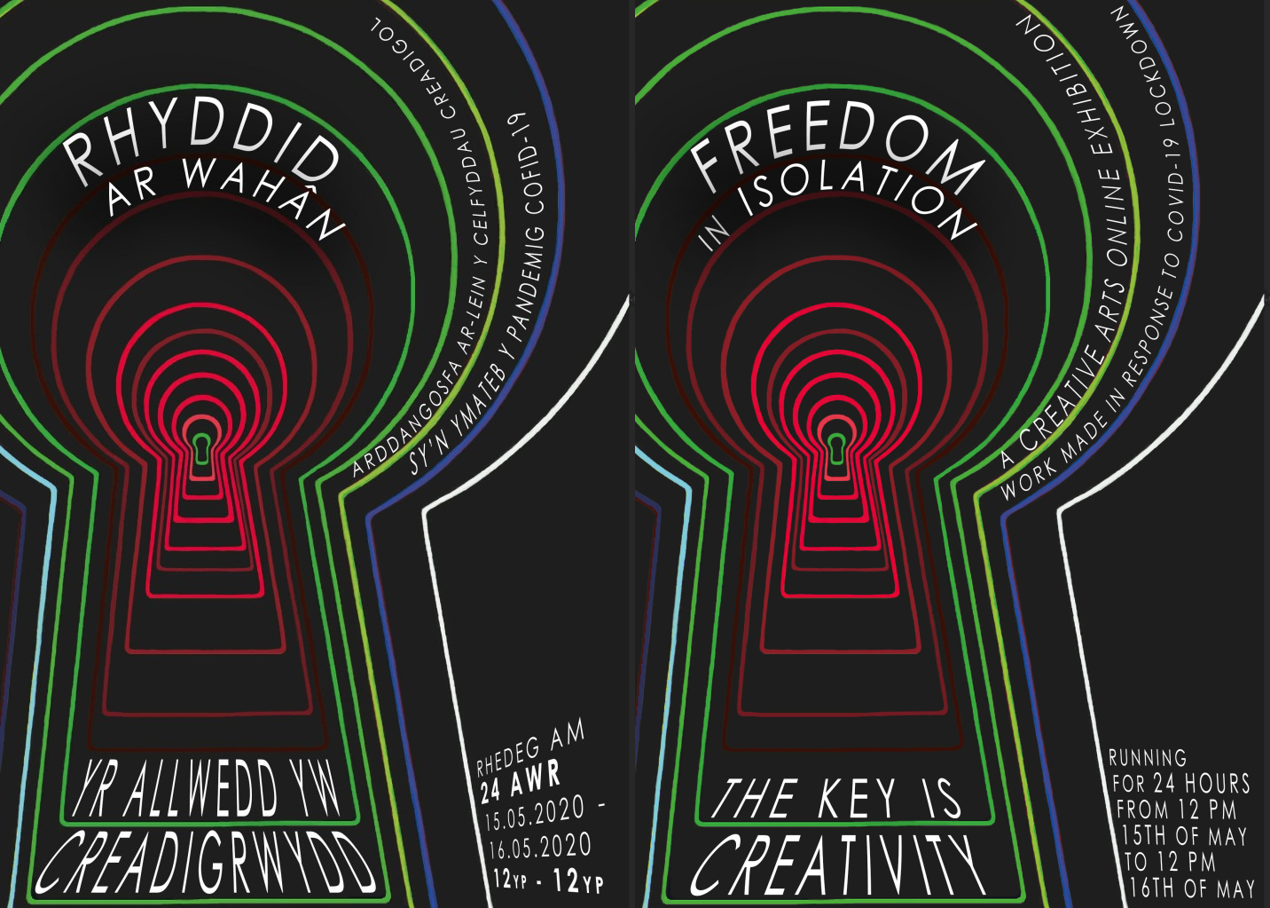 The Creative Arts students from Aberystwyth University are producing a pioneering online exhibition of work created in response to the Covid-19 lockdown.
Available for one day only, the 'Freedom in Isolation' exhibition will unfold through a live stream over a 24 hour period from midday on Friday 15 May until midday on Saturday 16 May.
Miranda Whall, Director of Creative Arts and lecturer in Creative Arts and fine art, explains: "Throughout lockdown, the Creative Arts students have been leading some amazing online workshops responding to the situation we currently find ourselves in. These have included a wide range of creative arts, including writing, drawing, acting, and object response workshops.
"The live streamed 'Freedom in Isolation' exhibition marks the culmination of this group work, individual projects by Creative Arts students, along with two Fine Art students, and my own project. The 24-hour event will include student-to-student interviews, discussions with guests, panel discussions, individual projects including film screening, performances and student-led workshops."
'Freedom in Isolation - Creative Arts Online Exhibition' is a free online event, and takes place from midday on Friday 15 May until midday on Saturday 16 May at: freedominisolation.wordpress.com