Aberystwyth's Old College redevelopment fundraising wins global award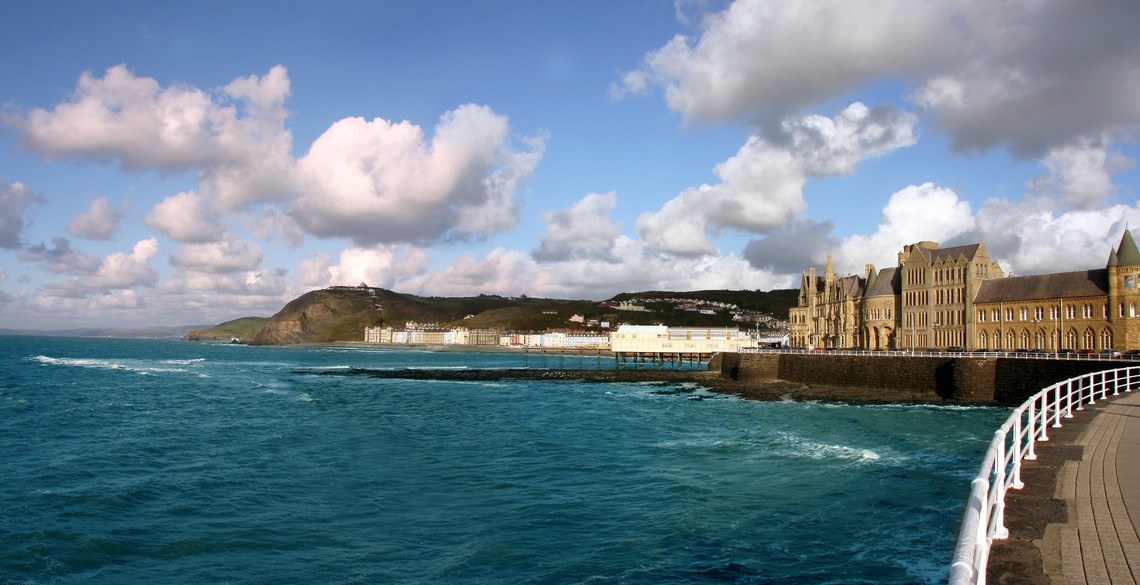 Aberystwyth University staff have won a prestigious global award for the first phase of their fundraising appeal to redevelop the Old College.
The relatively new Development and Alumni Relations team at the University have succeeded in raising £12.3 million towards the costs of redeveloping the iconic seaside building in the town as a major cultural and creative centre for students, the community and visitors.  That fundraising helped to trigger a further £7 million from the Welsh Government and EU funding. 
The fundraising efforts have now received world-wide recognition from the Council for Advancement and Support of Education (CASE) with a Circle of Excellence Award.
The Old College project competed with 2752 entries from 27 countries. Explaining their decision, the judges said the Aberystwyth team had delivered: "Impressive results for a new team in a short amount of time."
Louise Jagger, Director of the Development and Alumni Relations Office at Aberystwyth University:
"Winning this prestigious award is a wonderful boost to our fundraising as we launch the next phase of our appeal towards the total project costs of £27.6 million. This is all to achieve our vision of opening a transformed Old College for the benefit of students, community and visitors as a major highlight of our 150th anniversary celebrations in 2023. The award recognises the collective talent and ambition of our staff, our donors and supporters, including alumni around the world, our community and charitable trust and foundations."
Sue Cunningham, CASE President and Chief Executive added:
"Congratulations to all the Circle of Excellence award recipients. Not only are you being celebrated for excellence, your work engages important communities in the life of your campuses and institutions, advancing education to transform lives and society."
The Grade I listed Old College is synonymous with expanding educational horizons and with Welsh nation-building and pioneering higher education in Wales, following its purchase by the University of Wales for just £10,000 in 1867 using money donated by the local community.
The restoration work on the Hen Goleg is expected to be completed by 2023 in the same year as the University celebrates its 150th anniversary.
Elizabeth Treasure, Vice-Chancellor of Aberystwyth University said:
"I am delighted that the first phase of our Old College Appeal has won such important recognition. The team have worked hard and at considerable speed to establish our largest ever fundraising appeal since we were founded in 1872. Our supporters have responded magnificently, not just in terms of donations, but also in terms of strategic advice, capacity building and the sponsorship of events around the world. I am looking forward to sharing this news and celebrating with them."
The University has a number of volunteers contributing to the project work and appeal. Steve Lawrence, who is the lead fundraising volunteer representative on the Old College Project Advisory Board, added:
"The team deserve this award for pulling out all the stops to launch the Old College appeal so early in our project plans. They have worked tirelessly to promote the vision for Old College far and wide and to engage a wide range of people in the project. Their careful planning of targeted fundraising campaigns and proposals has attracted the support of over a thousand donors and large charitable trusts. It has been especially rewarding to see how the team have engaged with current students as well as alumni and the Old Students' Association in the planning and delivery of their fundraising efforts, all of which chart new waters for the University and puts us in good stead for future fundraising."