Delay in re-opening Arts Centre following flood damage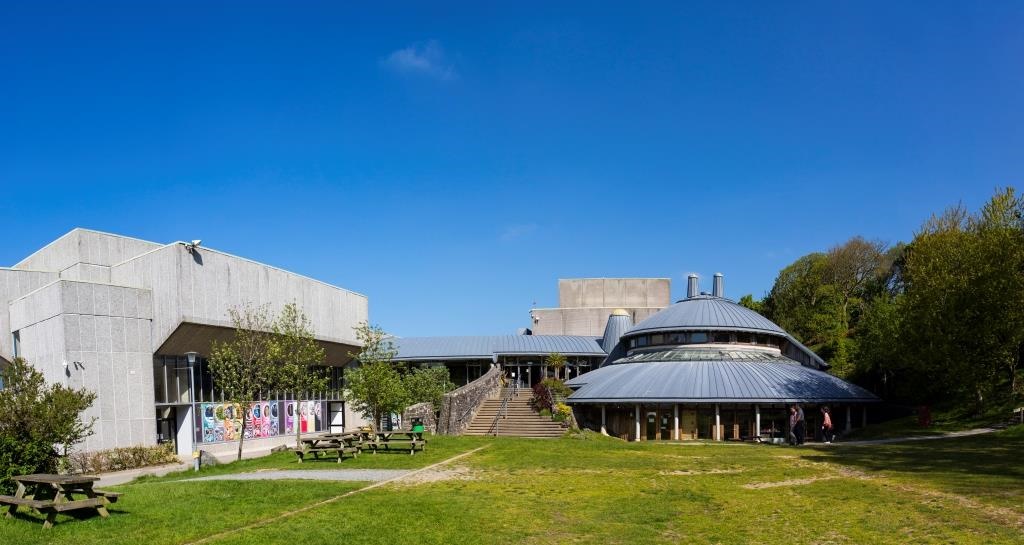 Aberystwyth Arts Centre, which has been closed since March due to Covid-19 restrictions, has been forced to delay its re-opening following flood damage caused by recent heavy rainfall.
Over the past several weeks staff at the Arts Centre had been preparing to reopen some facilities to the public, eagerly anticipating welcoming people back to the building, especially in advance of the new term at Aberystwyth University.
Unfortunately, the Arts Centre suffered considerable damage following the exceptionally heavy rain fall on Monday, 10 August.
The sheer volume of rain overwhelmed the drains in and around the building, with water flowing through parts of the building, including the box office area, the Great Hall foyer, and the bar area and Gallery 2 on the first floor. There is also damage to backstage areas and some of the balcony seating in the Great Hall.
Arts Centre Director Dafydd Rhys said: "Our original plans for a phased reopening from early September have been put on hold as we assess the damage. Needless to say, water damage can take some time to put right, not least because of the need to dry out the affected areas thoroughly before remedial work can begin.
"We are extremely proud at Aberystwyth Arts Centre to provide an important focus for the arts in mid Wales, and we very much look forward to welcoming everyone back as soon as we can."
The work required to repair the damage to the building has begun and will be on-going, while plans are put in place to adjust the opening of forthcoming creative learning classes and exhibition provision.