Top food academics to train at Aberystwyth after grant success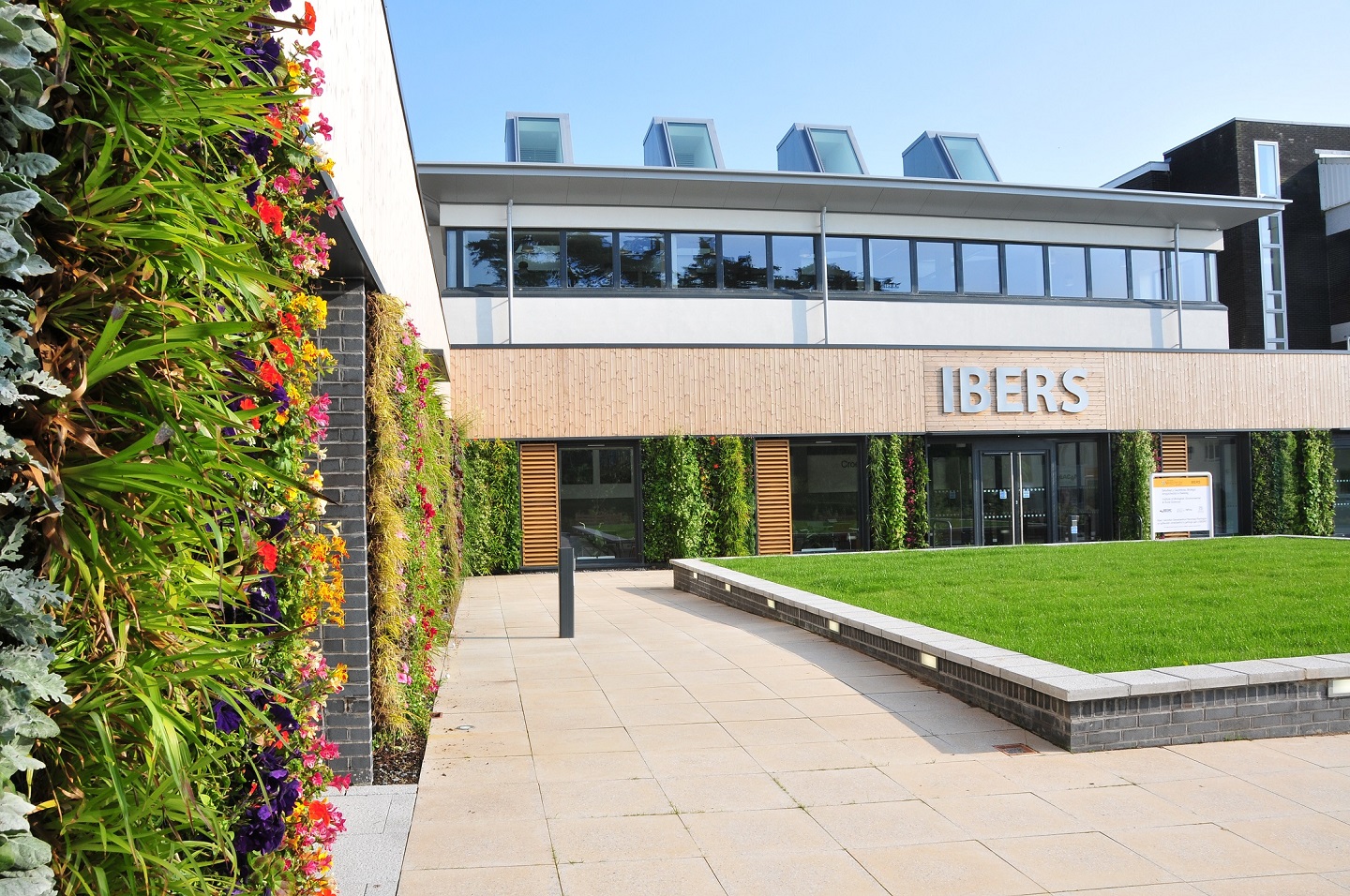 IBERS
More affordable and sustainable food will be on the menu thanks to a major grant to train the next generation of food system researchers at Aberystwyth University.
IBERS, the Institute of Biological Environmental and Rural Sciences at Aberystwyth University, is part of a consortium of seven UK universities and research institutes to have been awarded a prestigious grant from UKRI to develop a Centre for Doctoral Training (CDT) focused on developing the next generation of interdisciplinary food systems thinkers.
The announcement was made on World Food Day (Friday, 16 October 2020).
Food systems are complex networks of people and activities that are responsible for ensuring that we all have safe, healthy, sustainable and affordable food every day.
Supported through the Strategic Priorities Fund (SPF) of UK Research and Innovation (UKRI), the £5 million programme focuses on the urgent need to transform the UK food system for health and sustainability, recognising the importance of food systems to economic growth and social wellbeing.
Professor Elizabeth Treasure, Vice-Chancellor of Aberystwyth University commented:
"This is exceptionally good news and a tribute to the excellence of the work at IBERS here in Aberystwyth. By working in partnership with others we will be a major part of training the great minds who will help ensure that we have safe, healthy, sustainable and affordable food for generations to come."
In addition to Aberystwyth University the 'Partnership for Sustainable Food Future – Centre for Doctoral Training' consortium combines the world-leading interdisciplinary research skills and experience of the Natural Resources Institute of the University of Greenwich, University College London, Royal Veterinary College, Centre for Food Policy at City University, University of Sussex, and Brunel University London.
It also features two leading Agricultural Research Institutes, NIAB EMR and Rothamsted Research, and over 50 partners from business, government and civil society.
"We are very happy to be working with influential partners in research and training, together with food systems stakeholders from all sectors, to develop the next generation of food systems leaders in the UK," says Professor Andrew Westby, Director of the Natural Resources Institute and leader of the consortium.
"As a partnership, we are also excited to look beyond this Centre for Doctoral Training, to have the opportunity to help shape a truly resilient, healthy and inclusive food system in the UK, working closely with government and the private and charitable sectors to make this a reality."
The partnership will train over 60 researchers to become future food systems leaders and innovators.
At the heart of the partnership's approach is an open Food Systems Academy, a dynamic learning network which brings together doctoral researchers, their supervisors, and government, business and civil society organisations to co-design doctoral projects and to co-create and disseminate new knowledge with lasting impact.
The partnership prioritises the student journey and adopts best practice in doctoral training, collaborating with the Biotechnology and Biological Sciences and Research Council.
The first cohort of the partnership's doctoral studentships will begin in October 2021, and the call for applications will be announced soon.