Aberystwyth Vice-Chancellor and Chair of Council to stay on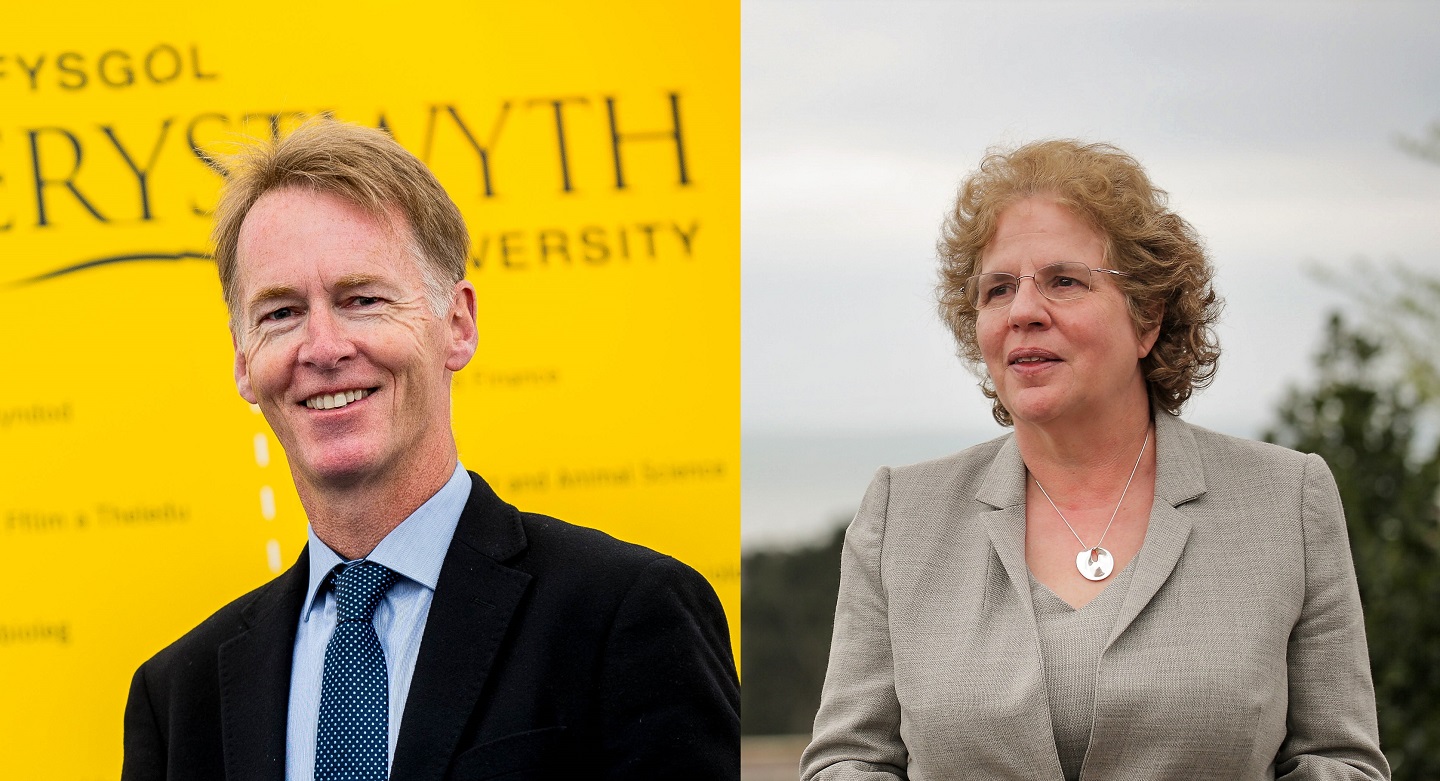 Emyr Roberts and Elizabeth Treasure
Aberystwyth University has confirmed that its Council Chair and Vice-Chancellor have both agreed to extend their tenures in their roles.
During its meeting on the Thursday 26th November, the University Council unanimously voted to ask Dr Emyr Roberts to serve a second term as Chair. Dr Roberts joined the Council in 2015, and has served as Chair since January 2018. His second term (of a maximum of two) will end in December 2023.
It has also been confirmed that Vice-Chancellor, Professor Elizabeth Treasure has agreed to extend her tenure until September 2024. Professor Treasure took up her post as Vice-Chancellor in April 2017.
Vice Chancellor of Aberystwyth University, Professor Elizabeth Treasure said: "I'm very honoured to have been asked to continue in my role as Vice-Chancellor here at Aberystwyth. I am thrilled to be staying on to develop this wonderful institution in line with the trajectory we have set over recent years, and would like to thank all those colleagues, on the Council and University Executive, but also throughout the whole University, for their vital and ongoing contributions."
Chair of Aberystwyth University Council, Dr Emyr Roberts said: "I'm grateful to all members of the University Council for their support and confidence in me as Chair. I look forward to continuing to work with them, and colleagues from across the University over the coming years. During this critical period in the development of the University, we are delighted that Professor Elizabeth Treasure has agreed to stay on as our Vice-Chancellor, and we look forward to working closely with her and her team to advance this University, and its world-class teaching and research."