'Showing true colours: the changing politics of race equality in Wales'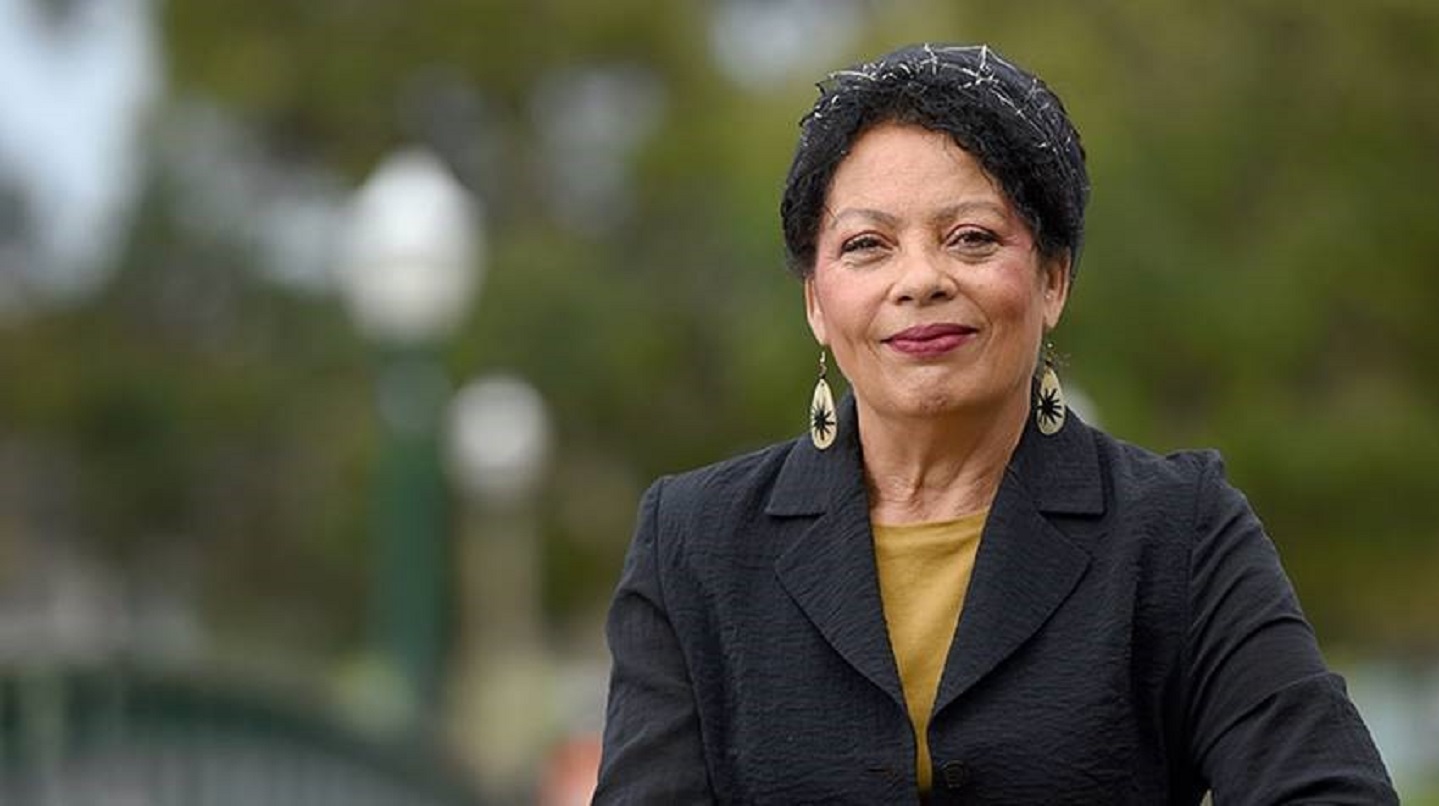 Charlotte Williams
Racial equality in Wales will be the focus for the 2021 Centre for Welsh Politics and Society Annual Lecture that takes place on Zoom on Tuesday 8 June 2021.
The lecture, 'Showing true colours: the changing politics of race equality in Wales', will be presented by Professor Charlotte Williams OBE, Chair of the recent Welsh Government Working Group on 'Communities, Contributions and Cynefin: Black Asian Minority Ethnicities in the New Curriculum'.
Professor Michael Woods, Co-director of the Centre for Welsh Politics and Society, said; "We are delighted that Professor Charlotte Williams has agreed to give this year's Annual Welsh Politics and Society Lecture. The murder of George Floyd a year ago, the Black Lives Matter movement, and debates around the legacy of slavery have raised awareness of racial injustice around the world. Wales is no exception and Charlotte's lecture will be an important contribution on how we can build a more racially just society."
A number of recent events have sharpened the lens on racial inequality in Wales, generating a broad and sweeping response by the Welsh government and reverberating across public institutions.
In several respects the contemporary approach of the Welsh Government on race equality accords with the broader claims of distinctiveness in Welsh policy making, and the now familiar trope of the politics of divergence.
But, as Charlotte Williams will argue, the contemporary conjuncture signifies much more for the nation.
The lecture considers some of the key twists and turns on race equality across the 20 years of devolution, casting a glance back to historical claims to tolerance, internationalism and inclusivity as part of a national sentiment and forward to a consideration of the tenacity of any distinctive drift away from wider UK politics of race.
Navigating post-Brexit, post-election, post-Covid futures in this respect is not without its challenges, raising questions about sustained political will, resourcing, trust and public confidence and professional competence.
Charlotte Williams will seek to interrogate this contemporary scene, drawing attention to particularities of the Welsh context as well as generating broader points for comparison in equalities policy and practice.
Tickets for the lecture are available on the Tocyn Cymru website.
The lecture takes place on Zoom and starts at 7pm.
This event is organised the Centre for Welsh Politics and Society (CWPS-WISERD) at Aberystwyth University.
The Centre for Welsh Politics and Society
The Centre for Welsh Politics and Society is an interdisciplinary research centre at Aberystwyth University aimed at developing an understanding of contemporary politics and society in Wales in the context of an inter-connected world, supporting and delivering world-class research in the social sciences, and contributing to public knowledge and debates and policy development in Wales.
The Centre builds on the established reputations of the Institute of Welsh Politics and the Wales Institute of Social and Economic Research, Data and Methods (WISERD) at Aberystwyth University, and brings together geographers, political scientists, economists, historians and other social science and humanities researchers with an interest in Wales.
The Centre for Welsh Politics and Society also functions as the Aberystwyth arm of WISERD, providing links with social scientists at Bangor, Cardiff, South Wales and Swansea universities.