Speeding up Miscanthus breeding to combat climate change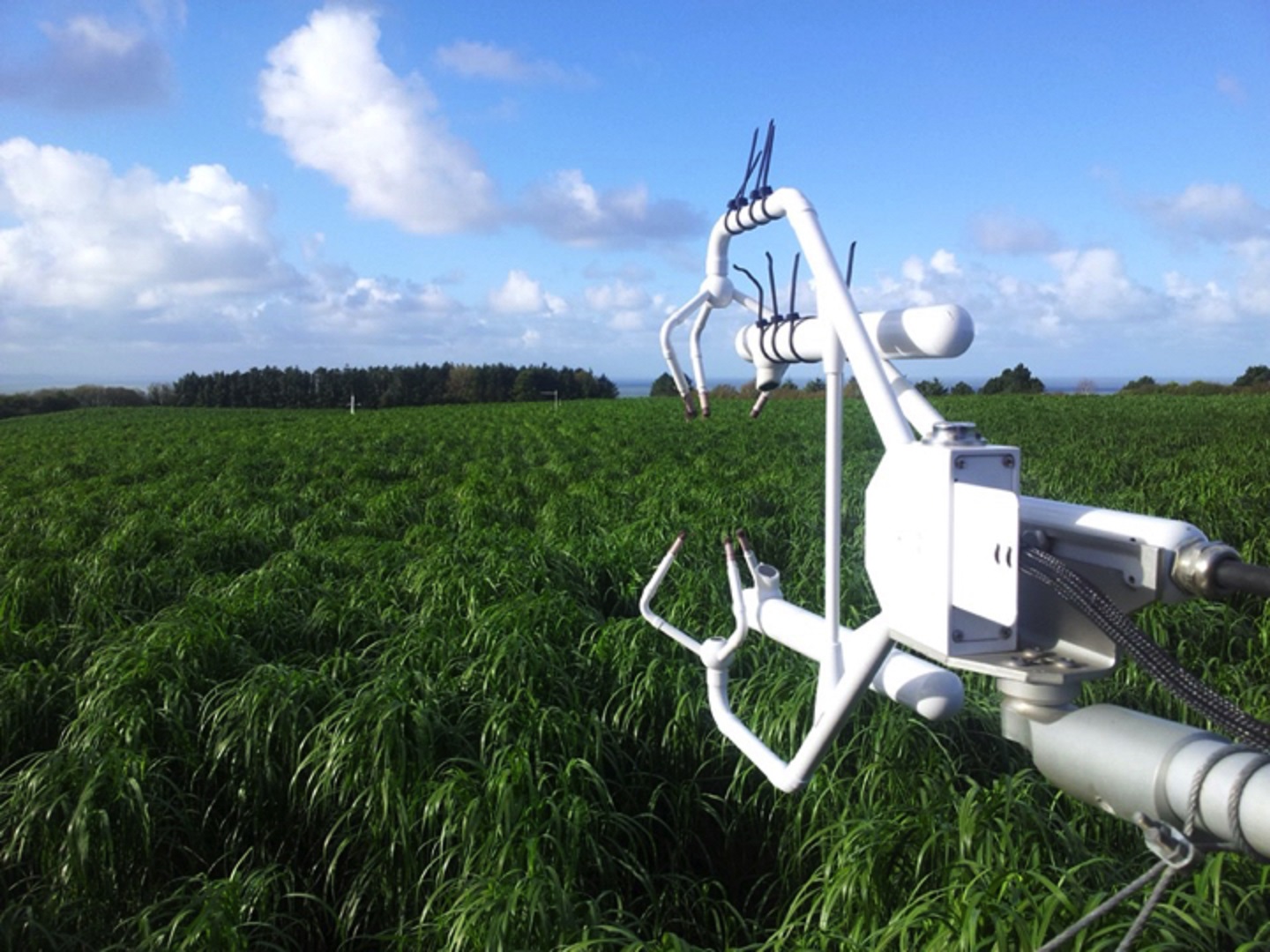 Miscanthus in a field at Aberystwyth University
Aberystwyth University scientists will investigate adopting a technique to speed up Miscanthus breeding in an effort to meet climate change targets as part of a £4 million UK government package to boost biomass production.
Thanks to investment from the UK Government's Biomass Feedstocks Innovation Programme, researchers will make the case for integrating a technique called genomic selection into the Miscanthus breeding programme.
Miscanthus is a highly productive perennial grass that requires very low inputs and is being bred by scientists in Aberystwyth as a biomass crop. It produces 12-15 tonnes of biomass each year even when grown on land that is less suitable for food production. It is harvested in spring and the biomass is currently sent to power stations to produce renewable electricity.
Plant breeding is a process of crossing parent plants that have specific desirable traits, in order to create offspring with improved traits. In the case of Miscanthus, these traits include yield of biomass, ability to withstand drought and frost, and suitability for growing with low nutrient inputs.
Dr Judith Thornton from Aberystwyth University explained:
"Genomic selection is a way of accelerating a key stage of the breeding process. The idea is to create a model of how molecular markers in the plant genome are associated with physical characteristics in the adult plant. We would then use this model to predict how good a plant will be, whilst it is still a seedling, instead of having to wait for it to mature into an adult plant. This would allow us to speed up the development of new Miscanthus varieties that are high yielding and suitable for a range of environmental conditions and future climate scenarios.
"The carbon budget required for the UK to meet net zero carbon emissions has biomass energy with carbon capture and storage as a key component. Used in this way Miscanthus biomass can provide not only renewable electricity but also the negative emissions needed to decarbonise the economy. If we can improve the varieties of Miscanthus available on the market, the job of meeting carbon budgets will be made much easier.
"Genome sequencing has created a revolution in the life sciences. Aberystwyth University scientists have been part of an international effort to sequence the Miscanthus genome, and we look forward to being able to capitalise on this knowledge to combat climate change, whilst also benefitting industry.
"Integrating genomic selection into our breeding process could be transformative. But it's certainly not without its challenges. This funding from the UK Government will allow us to spend the next few months working out the costs and logistics of using genomic selection in Miscanthus breeding. We hope to be able to make the case for demonstrating the approach over the next three years. With the COP26 climate conference in Glasgow this autumn, this research gives the UK further excellent opportunities to demonstrate its global leadership."
UK Energy Minister Lord Callanan added:
"Working to develop new and greener types of fuel like biomass is an important part of building the diverse and green energy mix that we will need to achieve our climate change targets.
"We are backing UK innovators to ensure we have a homegrown supply of biomass materials, which is part of our wider plans to continue driving down carbon emissions as we build back greener."