Public lecture to consider the shadow of imperialist conquest on international politics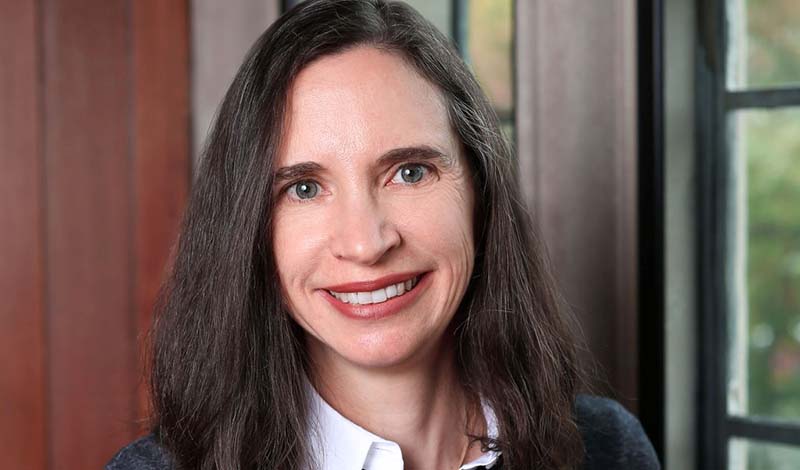 Professor Jennifer Pitts
The next public lecture organised by the Department of International Politics considers how exploitation and racial hierarchies are embedded in the international system and democratic politics.
Professor Jennifer Pitts from the University of Chicago, an expert on modern political and international thought, will deliver her public lecture 'Democracy's World Shadow' online on Thursday 11 November at 7.15pm.
Dr Patrick Finney, Head of the Department of International Politics at Aberystwyth, says: "The world is struggling with the legacies of empire and their implications for the present and future conduct of international politics, which remain profoundly shaped by the 'world shadow' that Professor Pitts' account of international order and democracy will analyse. Reckoning with that political and intellectual heritage is an urgent necessity.
"Through this important and timely lecture Professor Pitts will provide essential insights for all students and researchers of international politics; it will also cast new light on contemporary public debates about the persistence of empire."
Professor Jennifer Pitts' lecture 'Democracy's World Shadow' takes place online at 7.15pm on Thursday 11 November.  The lecture is open to all interested members of the public, students and staff. To register to attend please visit: https://event.webinarjam.com/channel/democracyworldshadow
Professor of Political Science and the Committee on Social Thought at the University of Chicago, Jennifer Pitts is the author and editor of a series of important books, such as A Turn to Empire: the rise of imperial liberalism in Britain and France (Princeton 2005) and The Law of Nations in Global History (Oxford 2017). Her latest book, Boundaries of the International: Law and Empire, was published by Harvard University Press in 2018 and addresses how international law has been structured by relations of empire.
Abstract of the talk
The vision of the international order as a community of equal nation-states is beset by problems arising from its longstanding entanglement with and disavowal of the imperial global order. This account, part descriptive and part aspirational, has obscured or distorted key features of global politics since it was first conceived. At the time of this vision's apotheosis, the "Wilsonian moment", W.E.B. Du Bois developed his contrasting account of the world order as a system of racial hierarchy and exploitation, one in which political dynamics at the domestic and the international levels were inextricable. Du Bois understood the modern world as structured by a racial capitalism with roots in slavery and imperial commerce that had taken a distinctive democratic form in the late nineteenth century. He revealed the many dimensions of the "world shadow" cast by imperial democracy: protean forms of exploitation of land and labour, world war, the complicity of seemingly emancipatory movements in domination. Du Bois remains among our most profound guides to the epistemic pitfalls of standard accounts of the international order and to theorizing global justice and democratic futures from a global present still shaped by empire.