Lovelace women in computing conference turns 15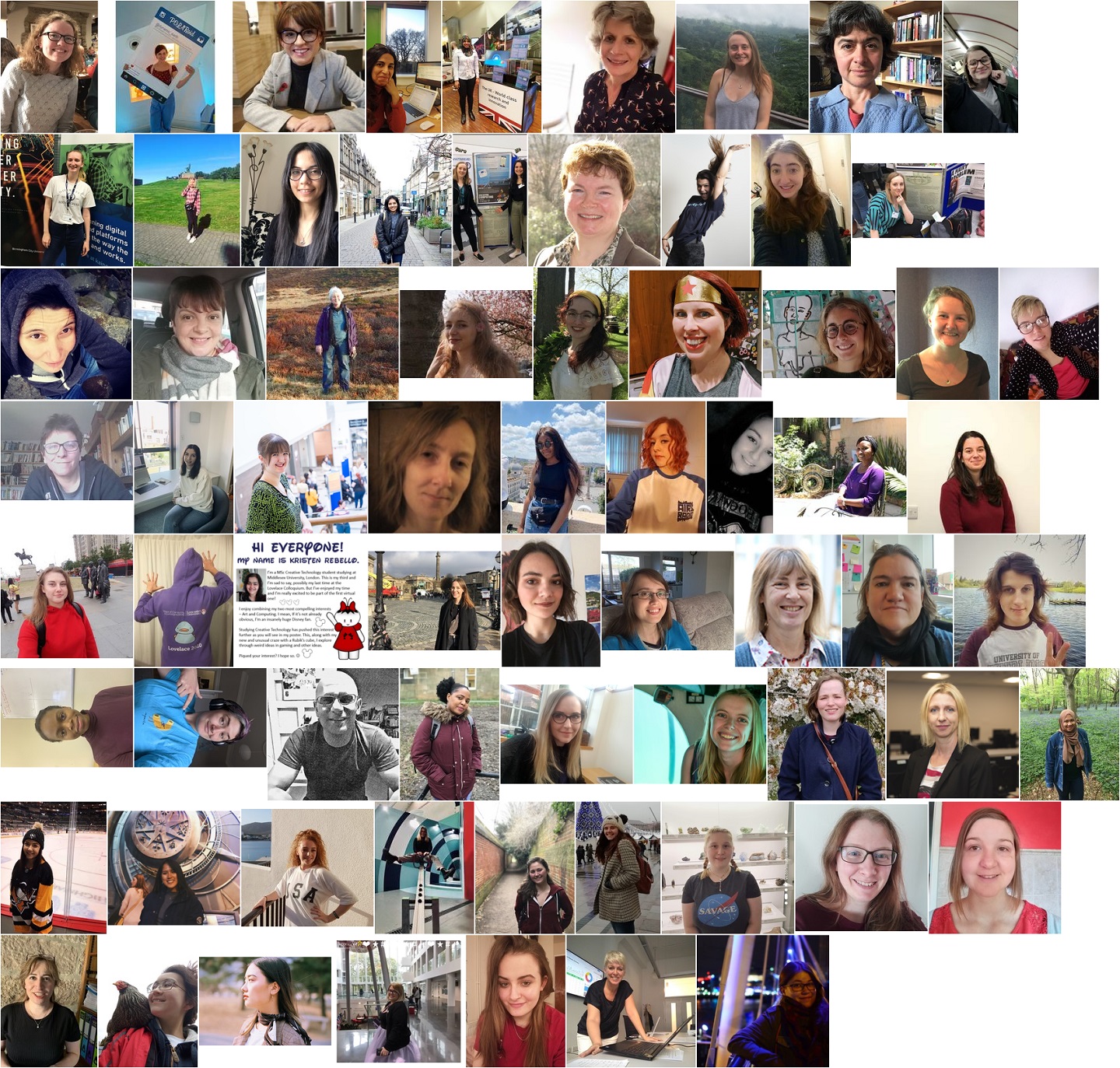 A selection of attendees of the 2020 BCSWomen Lovelace Colloquium, which was also held online.
The BCSWomen Lovelace Colloquium, the first conference of its kind for female students of computing, is celebrating its 15th event next week.
The online conference takes place on 13th April and features Rebecca George, former President of the BCS (Chartered Institute for IT) and independent chair of the Department for Education's Skills Reform Board, as its keynote speaker.
The conference was founded in 2008 by Dr Hannah Dee, a Senior Lecturer in the Computer Science department, with the aim of improving the gender balance in computer science by giving female students of technology a platform to learn from senior women in the field and network with employers.
It was named after the pioneering mathematician Ada King, Countess of Lovelace, whose work on the first general purpose computer in the 19th Century led her to be christened the first programmer.
This year's event has been organised by Aberystwyth University's Department of Computer Science and other institutions across the United Kingdom.
One of its aims is to provide attendees with female role models who are doing interesting things in the technology field and learn about their careers and experience.
Other speakers include Nicola Martin of AI company Adarga, Professor Heidi Christensen of Sheffield University, Muna Venning of payment platform NMI and Silvia Cruciani from Ocado Technology.
Attendees can also get advice on how best to pursue a career in this field and learn useful skills via a "buffet" of short talks.
Student participants will present their work in an extended poster session, with prizes in four categories (1st, 2nd, final year and MSc). These presentations cover topics, work and trends in the computer science sector and are often a student's first experience of presenting work outside of their own university.
Dr Hannah Dee said: "I did not think when I held the first Colloquium in 2008, when our 50 attendees were rewarded by baguettes from a local supermarket, that the event would be playing a critical role in encouraging women to pursue careers in computer science 14 years later. Women students often have the experience of being the only woman in the room, and it's great to provide just one day of the year where that gender ratio is reversed."
It is the third conference to be held online after disruption caused by the COVID-19 pandemic. Last year's conference had more than 200 attendees and 15 companies in the employer zone.
It is sponsored by Ocado Technology, NMI, the security services (GCHQ, MI5 and MI6), Amazon, JP Morgan, Oxford University's AIMS doctoral centre, STFC, Airbus, and AND Digital.